Preschool & Elementary News: Week of November 13, 2017

Looking Ahead to November 19th
Parents are the primary influencers of a child's life, so we want to give you the opportunity to talk with your kids in advance about what they'll be learning in Kids Quest. Here's what coming next week~
Elementary – God is Almighty
I Samuel 1-3 (God answers Hannah's prayer for a son--Samuel)
This week we meet a woman named Hannah. She wanted a child, but Scripture says that God had closed her womb. So, "in bitterness of soul, Hannah wept much and prayed to the Lord." In her prayer, Hannah refers to the "Lord Almighty." This is the first time this name for God was used in Scripture.
Lord Almighty describes Someone who would fight for you—Someone you would follow. Hannah had no idea how God would answer her prayer, but she wanted God to fight for her and lead her.
God heard and answered Hannah's prayer! He gave her a son—Samuel—the one who would anoint David, God's choice for King and the lineage from who Jesus Christ would someday come. Truly God is Almighty and is moving forward with the next step in His plan!
Elementary Verse for November-Psalm 136:12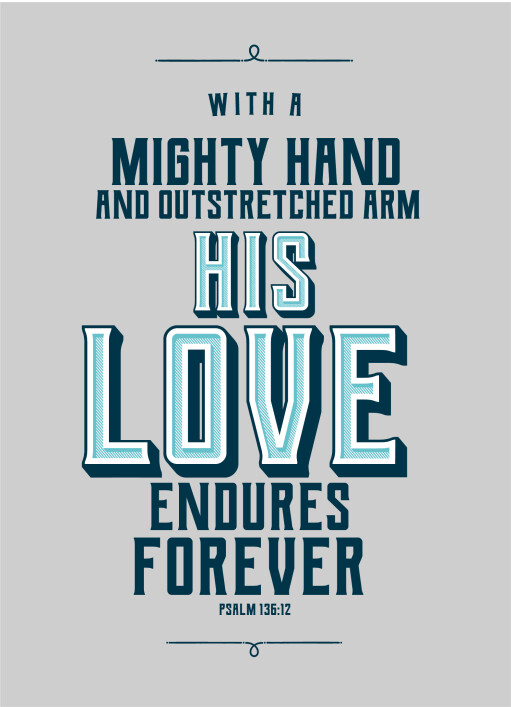 Preschool– God is our Warrior
Judges 6-7 (God uses Gideon to save His people)
God's people stopped following God and started worshipping other gods. So God permitted other countries to overpower Israel until they finally cried out for God to help.
God chose to use a simple farmer—someone who was actually hiding—yet God called him a "mighty warrior." Much like Moses, Gideon didn't feel up to the task of leading God's people, but God promised to be with him. God is the one who does the impossible, He just asks us to obey.
Preschool Verse for November – Psalm 55:16

2 Year Olds – God is Worshipped
(Psalms) Foundational Truth: God Made Me
Just as God made each of us uniquely amazing, He also created us to worship Him. We can worship Him in many different ways. David is an amazing example of someone who worshipped God in spite of his circumstances. He understood his special relationship with God. Children will talk about and experience different ways that we can worship God too.
At Home Weekly – Tru Blessings
Kids Quest Offerings – Feed My Starving Children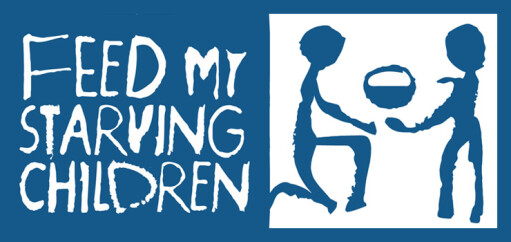 Our offering this past Sunday came to $197.71, (yes, you read that correctly!) bringing our new total to $1,180.56!
We MET our first goal of $1000 this past week, which means once this amount is doubled, 24 children around the world will have food for an entire year. Praise Jesus!!!
We are now on our way towards our second goal—another $1000! The word is getting out about what we are doing, and others are starting to get involved too. This past week, someone in Quest 56 and in Student Ministries gave offerings to help. What a blessing!!! God is already doing immeasurably more than we can ask or imagine.
Operation Christmas Child Update

Shoeboxes are packed and will soon be delivered to the drop off location. How many shoeboxes did we send this year? Watch next week for the final numbers!
Upcoming Wednesday Night Event: November 29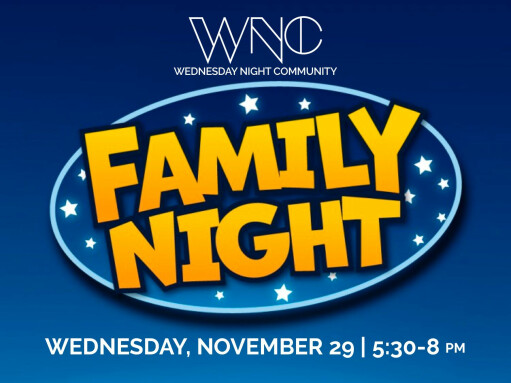 Ever wonder what your kids
do on a Wednesday night?
We've planned a special Family Night for you to enjoy the experience alongside your kids! Be part of their small group and meet their leaders. Play games, have fun and learn more about how you can Love God, Love Others and Make Disciples. Join us! Click
HERE
for more information.
Blessings!
Becci Terrill
Children's Ministries Director
262-844-3201 (cell)
262-367-1212 (office)

Energizing the Next Generation to Love God,
Love Others and Make Disciples
11/14/17