Preschool & Elementary News: Week of May 28, 2018

Summer Program Begins June 3rd
This coming Sunday we'll transition to our summer team of volunteers. A few of our school-year team members have stayed on through the summer, but for the most part, we have a new group of amazing volunteers. I'm so excited about the people that God has brought together to be part of our lives. I hope you take some time in the next 8 weeks to get too know them as they build relationships with the kids.
One more thing, children will remain in their current classrooms, and will "move up" to their new classes in September.
Here's what we'll be talking about on Sunday, June 3rd—
Elementary—God is Powerful
Acts 1-2; Luke 24:52-53 (The Ascension)
As we begin the summer, we'll look at the life of Peter and what God did in this man's life. What a change! Here was a common, ordinary fisherman (Acts 4:13) whose life was dramatically altered because of Jesus. He witnessed first-hand the power of God working in and through Jesus as He healed, taught and ministered to others, than died, rose from the dead, and went back to heaven. Wow! Then, if that wasn't enough, Peter, experienced the coming of the Holy Spirit and saw what God's powerful Spirit accomplished through him at Pentecost.
The truly incredible thing about Peter's story is that God is still powerful today, and can do even greater things than these in our lives! (John 14:12) If we have accepted Jesus as our personal Lord and Savior, then the Holy Spirit lives in us too. God is powerful! Let's celebrate and ask Him to show His power in and through our lives, so that others will have a relationship with Jesus too.
June Bible Memory Verse: II Corinthians 5:5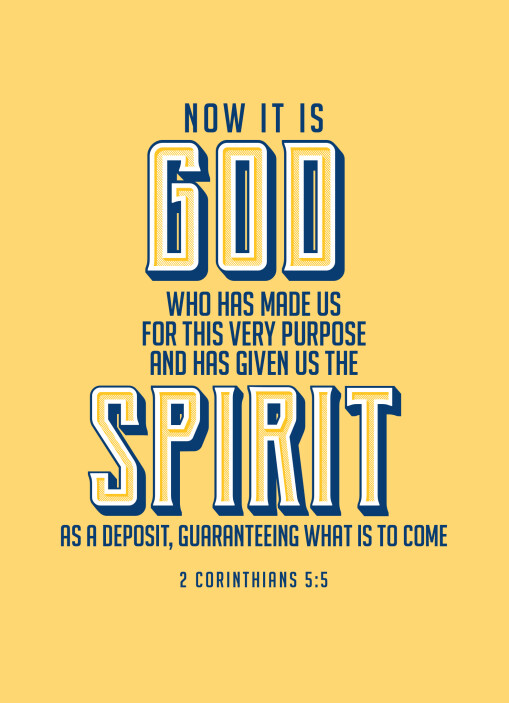 Preschool—Jesus Loves Me
Matthew 19:13-15 (Children Welcomed)
In Matthew 19, some people brought their children to Jesus to receive a blessing. To the Israelites, blessings weren't merely prayers. They were spiritual moments when an elder, father or spiritual leader would lay hands on and speak prophetic words of truth over the life of an individual. Receiving a blessing was often one of the most sought-after and memorable moments of a child's life.
Jesus knew this, and not only did He bless the children who were brought to Him but He also said that we are to be like children in our interaction with God as our Father. We are to cling to Him in faith and rely on Him to provide for our every need.
Jesus loves children. Help your child to know that Jesus loves them so much!
June Bible Memory Verse: John 15:9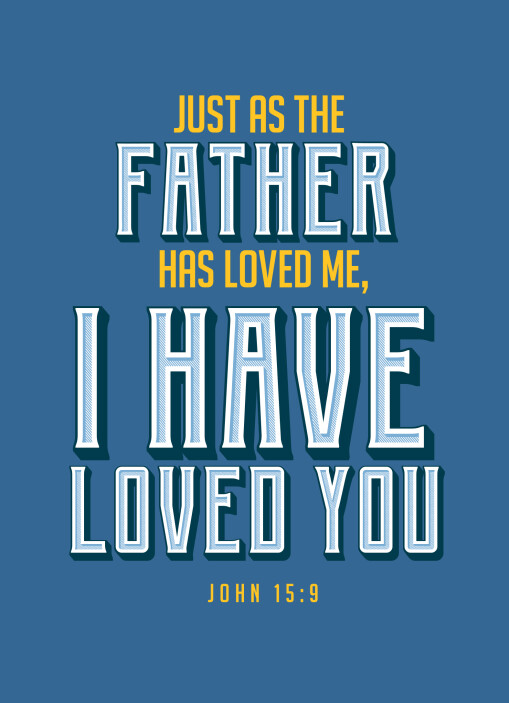 2 Year Olds–God is Powerful
I Samuel 16-17 (David and the Giant)
Foundational Truth: God is with Me
This summer, our overall theme will be God is with Me. Each week, the children will be hearing from God's Big Story about people that God was with to help lay the foundational truth that God will be with them too.
We'll start with how God showed His power through David, not only protecting him but also enabling him to defeat the giant Goliath. That's powerful!
God can and does work through our children to accomplish His mighty purposes too. Help them learn and live with this truth every day of their lives.
SpringHill Day Camp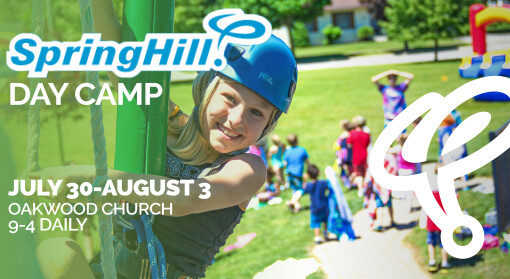 We still have a few scholarships available if you know a child who would like to attend camp this summer. Click HERE for more information.
Kids Quest Offering—Book Drive for HeartLove Place
For the first three Sundays in June, we will be doing a book drive for our offering project. HeartLove has shared their need for children's books, and we are asking God to provide these through our kids. If your family has new or gently used children's books that they would like to share, please bring those and place them in the marked bins in the Kids Zone. Thank you!
Looking forward to a great summer!
Becci Terrill
Children's Ministries Director
262-844-3201 (cell)
262-367-1212 (office)

Energizing the Next Generation to Love God,
Love Others and Make Disciples
5/29/18