Preschool & Elementary News: Week of March 19, 2018

Dear Parents
To celebrate Jesus' Triumphal Entry into Jerusalem and Palm Sunday on March 25, children from 3 years old through 4th will be taking part in worship for one song during the church service. This will take place right away at approximately 9:09am. We encourage you to arrive early so kids can be part of the celebration.
Here's what we'll be talking about on March 25th—
Elementary—Jesus is Deliverer
Matthew 26:14-35 (Last Supper)
This week we'll talk about the Passover, which occurred just before God delivered His people from pharaoh in Egypt. Each year following that event, God's people remembered and celebrated what He had done.
When Jesus was here on earth, He presented Himself as the Passover Lamb—the Sacrifice to which all other Passovers had been pointing. The Lamb of God is the ultimate sacrifice for our sin.
March Bible Memory Verse: Psalm 139:23-24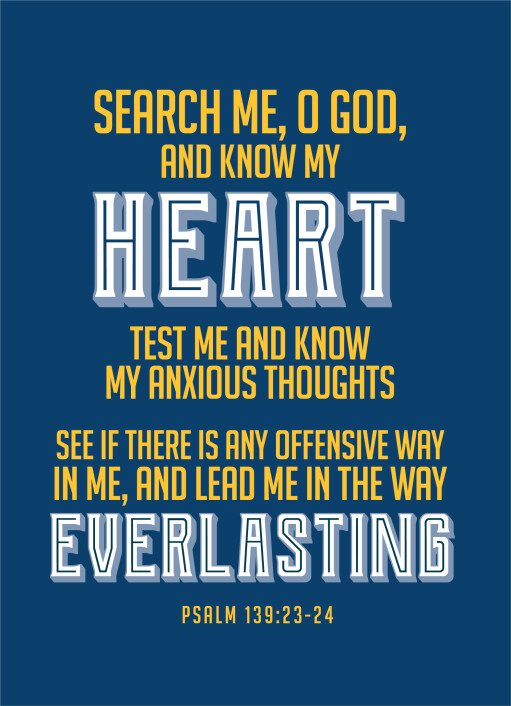 Preschool—The Big God Story
(Easter)
When Adam & Eve sinned, it meant that every person born after them would be a sinner too. But God promised to send a Savior who would make the way for His people to be forgiven and be part of God's family forever. Many years went by, but God was always showing His people that the Savior was coming. God was working to keep His promise! God sent His own Son, Jesus. He died on a cross for our sins. Because of what Jesus did, God could now forgive us! But Jesus didn't stay dead. After three days, Jesus came back to life. He went back to heaven to prepare a place for all the people who believe in and follow Him. We celebrate Easter to remember that Jesus came back to life and is waiting for His followers in heaven.
March Bible Memory Verse: Psalm 89:1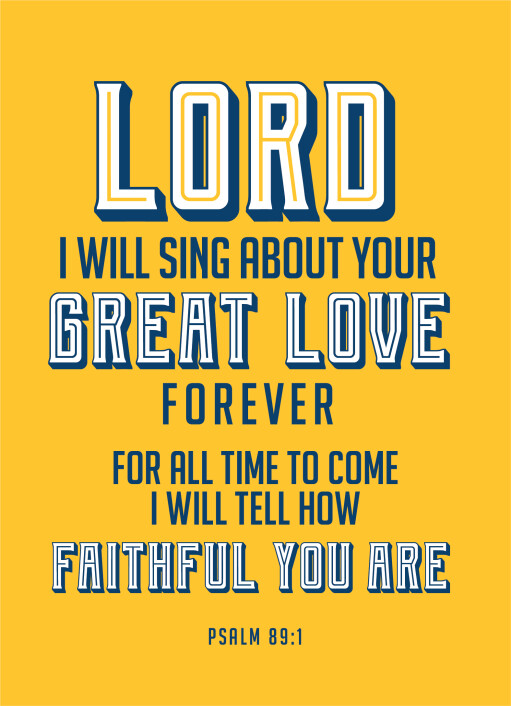 2 Year Olds –Jesus is King
Matthew 21; Mark 11; Luke 19 (The Triumphal Entry)
Foundational Truth: God is with Me
The Sunday before Jesus died, He rode into Jerusalem on a donkey. The people waved palm branches and shouted, "Hosanna!" They wanted Jesus to be their king. They didn't understand that Jesus is King of our hearts—not the kind of king in fairy tales who lives in a castle.
Help your children celebrate that Jesus is King! He lives in heaven, and someday everyone who loves Him will be there too.
SpringHill Day Camp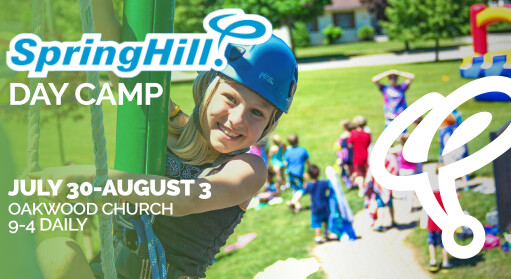 Click HERE for more information.
If you or someone you know needs a scholarship for camp, please let me know as we have several available.
Kids Quest Offering—VBS Supplies for Oakwood Teens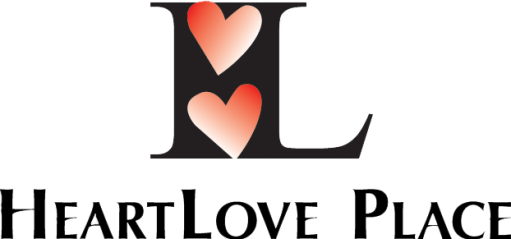 Our offerings this past Sunday came to $8.78, bringing our total to $62.87.
Good Friday & Easter Happenings – Join us!
As your family makes plans to celebrate Easter, please check out what's happening at Oakwood.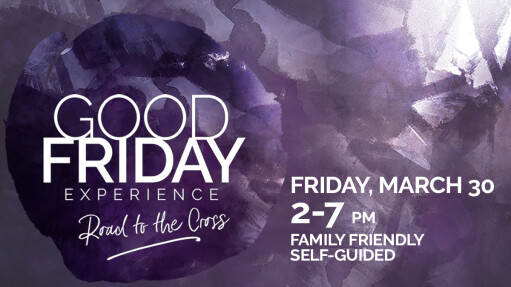 On Good Friday, March 30th, from 2-7pm, we are hosting a Good Friday Experience. This family-friendly experience takes participants along Jesus' road to the cross. There are special guidebooks for adults and children with Scripture passages for each stop, thoughts to ponder and actions to take. It's a great way for you to teach your family the real meaning of Easter.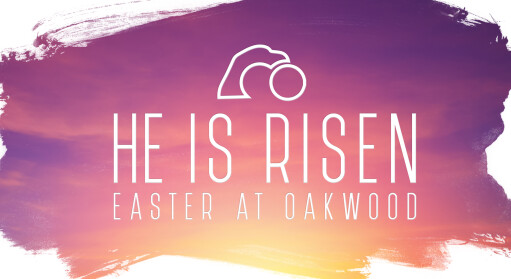 On Easter, Sunday, April 1st families will be worshipping & celebrating Christ's resurrection together at the 9am and 10:30am service. Childcare will be provided at both services for children 3 years old and under. Regular Sunday morning programming will resume on April 8th.
Have a wonderful week!
Becci Terrill
Children's Ministries Director
262-844-3201 (cell)
262-367-1212 (office)

Energizing the Next Generation to Love God,
Love Others and Make Disciples

3/20/18