Preschool & Elementary News: Week of June 4, 2018

Here's what we'll be talking about on Sunday, June 10th—
Elementary—God's Spirit Unifies
Acts 8 (Philip)
This past week we met Peter, one of Jesus' disciples. (Seriously. He came to share his story with us on Sunday. Thank you, Mark Klein!) Peter shared how the Holy Spirit working in and through him did powerful things and thousands of people believed in Jesus!
This week we'll see how the Good News continues to spread. The Holy Spirit leads a man named Philip to share the love of Jesus in Samaria and with a man from Africa! God wants everyone, everywhere to hear and believe the Good News that Jesus loves them and He unifies believers around the world.
June Bible Memory Verse: II Corinthians 5:5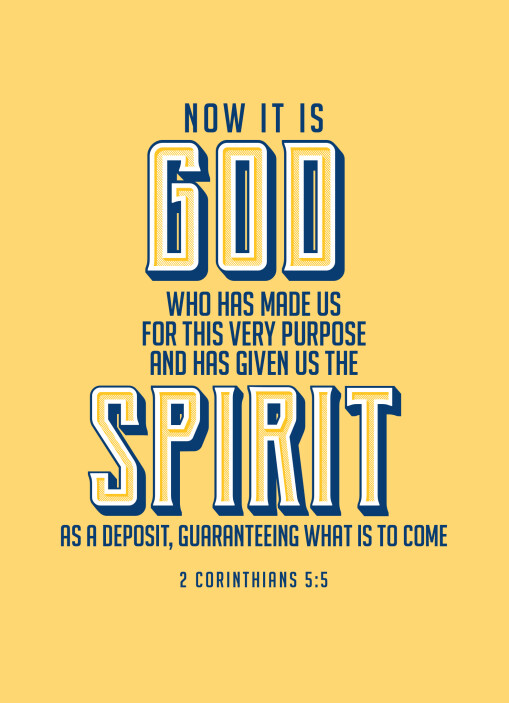 Preschool—God Forgives
Luke 15 (The Prodigal Son)
Jesus loved telling stories. He used them to teach people deep spiritual concepts.
In Luke 15, the parable of the prodigal son is the final parable Jesus tells about celebrating lost things that are found in order to reveal the character of the heavenly Father. It is a story of redemption and reconciliation. The Father lavishes his son with forgiveness because of His great love. We too, can be restored to perfect relationship with the Father through Jesus Christ. This is what The Big God Story is all about.
June Bible Memory Verse: John 15:9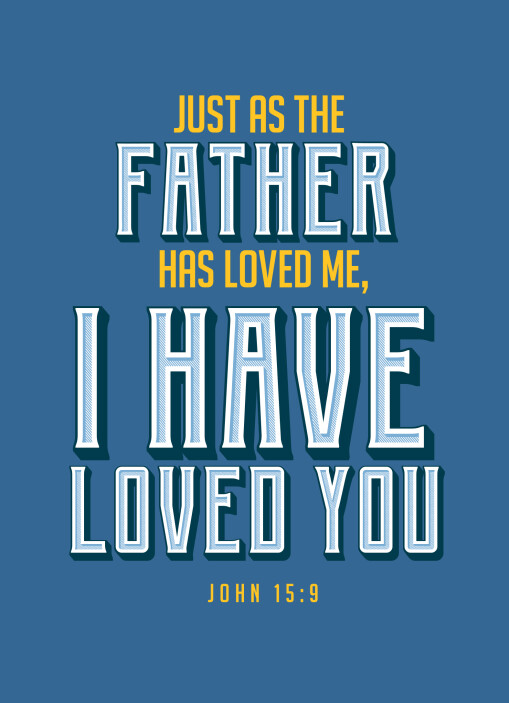 2 Year Olds–God is Powerful
I Samuel 16-17 (David and the Giant)
Foundational Truth: God is with Me
This summer, our overall theme will be God is with Me. Each week, the children will be hearing from God's Big Story about people that God was with to help lay the foundational truth that God will be with them too.
We'll start with how God showed His power through David, not only protecting him but also enabling him to defeat the giant Goliath. That's powerful!
God can and does work through our children to accomplish His mighty purposes too. Help them learn and live with this truth every day of their lives.
SpringHill Day Camp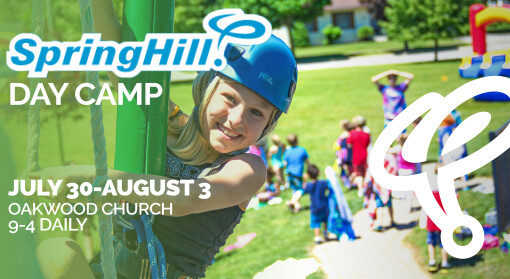 We still have a few scholarships available if you know a child who would like to attend camp this summer. Contact Becci Terrill with scholarship questions. Click HERE for more camp information.
Kids Quest Offering—Book Drive for HeartLove Place
We still have two more Sundays to bring new or gently used books to share with HeartLove Place. Please place your donations in the bin on the Kids Zone stage.
Our offering this past Sunday came to $16.12.
God is doing a mighty work this summer!
Becci Terrill
Children's Ministries Director
262-844-3201 (cell)
262-367-1212 (office)

Energizing the Next Generation to Love God,
Love Others and Make Disciples

6/5/18