Preschool & Elementary News: Week of June 11, 2018

SUMMER INFORMATION - PLEASE READ!
10:30am Service Update
For the months of June and July, we are asking families to worship together during the 10:30am service. Childcare is not available during this time. Kids Bulletin and crayons are available in the auditorium for preschool and elementary children so they can connect with the sermon. We will have a room open for infants and toddlers to play while parents listen to/watch the service, and the Kids Zone will be open for more active children with the service playing.
Family Sunday—July 1st—No Children's Programming
Sunday, July 1st is a Family Sunday, which means there will be one service for everyone to worship together at 9am. Childcare will be provided for Infants through 3 year olds.
August is Family Month!
That means we have one service each week at 9am and everyone worships together—no children's programming. Childcare for infants through 3 years old is offered each week.
Promotion Sunday will be September 9th
Due to the realignment of Family Life, and the creation of a Middle School program (6th- 8th grade), our regular "promotion" time for children has been switched from the summer to the fall. We'll be having a special Open House on Sunday, August 26th to share the changes and give children an opportunity to meet their leaders and see their classrooms. Watch for more information this summer!
HERE'S WHAT WE'LL BE TALKING ABOUT ON SUNDAY, JUNE 17TH—
Elementary—God's Spirit Renews
Galatians 5 & 6 (Fruit of the Spirit & Galatia)
We learned this past week how God's Spirit is spreading the Good News through believers and uniting them in different places. It's exciting to see and know that this is how we eventually heard the Gospel. Praise Jesus!
This week we'll be talking about how the Holy Spirit changes believers from the inside out (renews us), and what that should look like in our behavior, conversation and life.
We need to stop and consider what type of lives we are living. Would someone know that we love Jesus by the way we talk? Behave? Act towards others? If we are living lives controlled by the Holy Spirit, than people should see the fruit of the Spirit in us!
June Bible Memory Verse: II Corinthians 5:5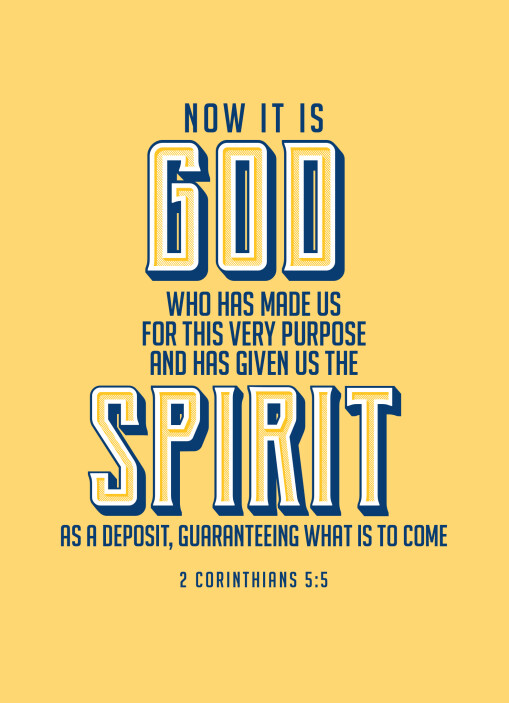 Preschool—Jesus Gives Life
John 11 (Lazarus)
Jesus got the message that His dear friend, Lazarus, was sick. Instead of going immediately to see and heal him, Jesus waited four days. When He got to Lazarus' home, he was dead. But the story wasn't over! Jesus was going to give life to His friend! This would show everyone that He has power over life and death. Jesus is the resurrection and the life for everyone who believes in Him!
June Bible Memory Verse: John 15:9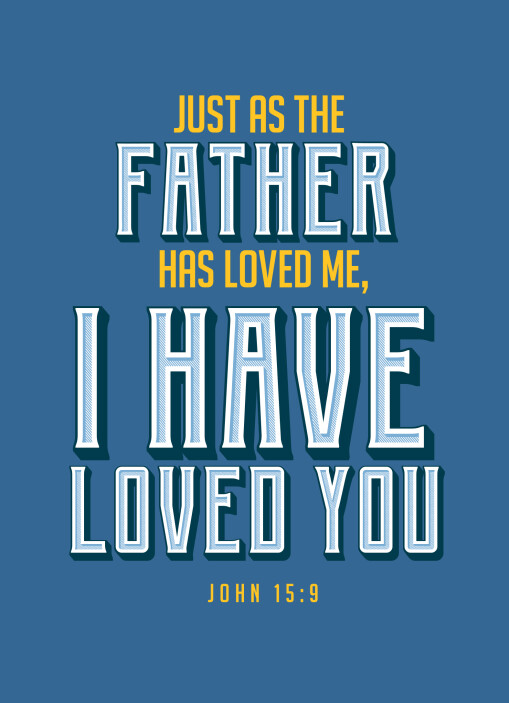 2 Year Olds–God Takes Care of Me
I Kings 17 (Elijah and the Ravens)
Foundational Truth: God is with Me
We continue looking at God's Big Story and seeing how God is with individuals—just as He will be with us. This week we'll hear about a man named Elijah. God used him to talk to a very bad king. Then God did some amazing things to take care of this man—birds brought his food! Wouldn't you have loved to see that on youtube?!
Our God cares for us in such awesome ways. How has He taken care of you and your family? I hope you take time to share these stories with your children. This will help them see that the God who took care of Elijah, will also take care of them today—no matter what the circumstance.
SPRINGHILL DAY CAMP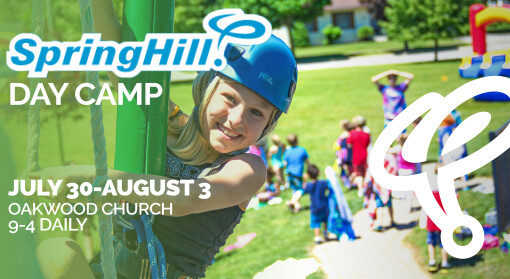 We still have a few scholarships available if you know a child who would like to attend camp this summer. For camp information click HERE.
KIDS QUEST OFFERING - BOOK DRIVE FOR HEARTLOVE PLACE
This is our last Sunday to bring new or gently used books to share with HeartLove Place. Please place your donations in the bin on the Kids Zone stage. They're almost full!
Our offering this past Sunday came to $3.65, bringing our total offering to $19.77.
MOVIE EVENT FOR 3RD & 4TH GRADERS - JUNE 27TH-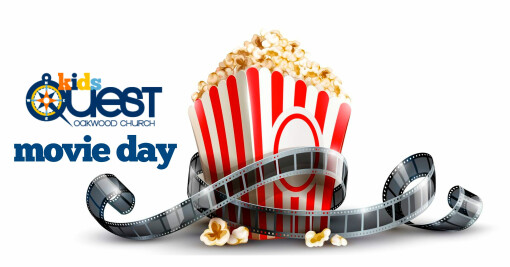 Children who were in 3rd & 4th grade this past school year (2017-2018) are invited to join me to see Ferdinand at 10am on Wednesday, 27th at Hillside Theater. Students who want to attend must sign up in advance click HERE and have a current permission slip on file. Contact Carrie at with questions.
IS YOUR CHILD INTERESTED IN BEING BAPTIZED?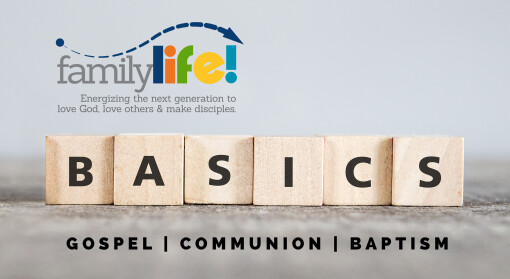 Our next baptism is scheduled for Sunday, August 12th in conjunction with our annual church picnic. If your child is interested in being baptized, we strongly encourage you and your child to attend the BASICS Waypoint on Sunday, July 15th. This is a great way to make sure your child understands what salvation and baptism are all about before taking that next step on their faith journey. Sign up HERE.
God bless your week!
Becci Terrill
Children's Ministries Director
262-844-3201 (cell)
262-367-1212 (office)

Energizing the Next Generation to Love God,
Love Others and Make Disciples

6/12/18