Preschool & Elementary News: Week of January 29, 2018

Here's what we'll be talking about on February 4th—
Elementary – God is Real
Daniel 6 (Daniel)
In Daniel 6, Daniel faces a monumental test of his faith. The king's command was clear: pray to the king and live; pray to any other god and die. Daniel 6:10 says when Daniel learned about the decree, he went home and prayed to God the same way we he always did.
Wow! Daniel's relationship with God was so important to him that it didn't matter what the king said. He was going to obey, follow and love God, no matter what the cost. Daniel—like Shadrach, Meshach and Abednego from last week—knew that God is real, and that He could rescue him if that was His plan. Daniel also knew that it didn't matter. God was with him always.
Do our kids have that same relationship with God? Do they know that God is real? I pray the God gives you wisdom to share His Word and His love with them, so they know Him personally and their love for Him grows stronger each day. Then, when trials come their way, as we know they will, they, too, can be strong—knowing that God is real and always with them.
Preschool– God is So Good
II Samuel 7; Psalm 30 (David Plans for the Temple)
II Samuel 7 is a beautiful passage of Scripture. I encourage you to read it this week. God has blessed David as king. God has given David victory over his enemies, and the land is at peace. David looks at all of his blessings and is moved with love and gratitude toward God and desires to build a special house for the ark of God—which symbolizes God's presence among His people.
God, in turn, speaks to David and blesses him even more, promising to establish his throne forever—through the Messiah! (verses 12-14)
David's prayer in response moves me. "Who am I, O Sovereign Lord, and what is my family, that you have brought me this far? ... How great you are, O Sovereign Lord! There is no one like you, and there Is no God like you"
Have you ever felt like David, so overwhelmed with the goodness of God? David's life was far from perfect. He had good days and bad days, hard times and times of blessing, just like us. Through all, God was good to him, and still is to us. May we focus this week on the goodness of God to us, and our families and tell Him how wonderful He is!
2 Year Olds – Jesus Cares
(Matthew 14:13-21; Mark 6:30-44; Luke 9:10-17; John 6:1-15)
Feeding the 5,000—Foundational Truth: God Loves Me
This story is near and dear to my heart. Click HERE to learn more about the story God gave me, "Eliab's Lunch".
Jesus shares His heart with the people in so many ways: He shares words of encouragement and love, He heals the sick, He feeds them physically, Jesus receives a young boy's gift and does the impossible.
What does this story teach us? Jesus knows each of us and what we need, and cares—such an important spiritual truth for our children to learn. Jesus knows them cares about everything concerning them!
Look for ways to show your little one this week how Jesus cares for them.
SpringHill Day Camp—Early Bird Registration is February 14th!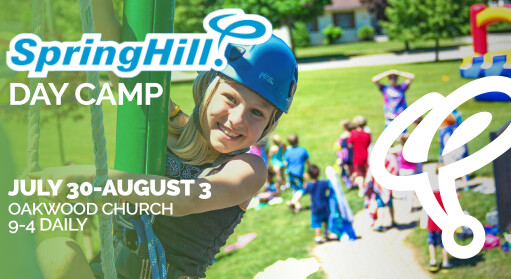 Each summer, Oakwood Church hosts SpringHill Day Camp for one week. It's an adventure camp in our own back yard!
Kids going into 1st -6th grade attend camp, Monday-Friday from 9am-4pm. The days are filled with tons of fun activities—Euro Bungee, the Flying Squirrel, Rock Wall Climbing, Water slides, the Giant Swing—just to name a few!
Every day kids enjoy large group worship, skits and teaching from God's Word. They join small groups to discuss what they are learning, and each activity is followed up with time talking about what God is teaching them.
Want more information? Click HERE, and don't forget to sign up on February 14th for the best deals!
MOSAIC—Register Now!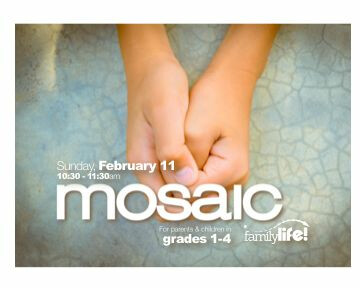 Help your kids understand the importance of prayer in their relationship with God. He wants to hear from them! Join me as we look at The Lord's Prayer and learn how we can model this in our prayer life—today and for the rest of our lives!
Kids Quest Offering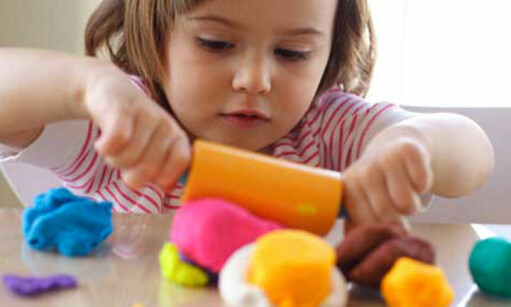 Our offerings this past Sunday came to $9.50 bringing our total offerings this year to $52.59!
As we've been looking for a special project for our offerings, I learned that Life 102.5 (a Christian radio station in Madison) is holding a PlayDoh drive to support the American Family Children's Hospital, and the work they are doing to impact lives in Madison. (insert link if people want more information)
According to the hospital, PlayDoh is one of the MOST needed items since it can't be shared child-to-child. By donating PlayDoh, you can assure these children and their families that they are loved and supported by their community.
I wondered if this was something that our kids would want to help with this Valentine's Day? The last day to donate is Sunday, February 11th—which means we need to get our offerings in the next two weeks. I'll drive the PlayDoh to Madison after church to one of the drop-off locations.
Please share this with your kids and get their thoughts. It's a great way to put the love of Jesus in the hands of kids!
Feed My Starving Children Mobile Pack Event:
At Oakwood our mission is to reach the lake country and the world for Jesus. The Feed My Starving Children Packing Event is one of our 2017 Advent Conspiracy projects. Click HERE to learn more!
Praying for you and your families!
Becci Terrill
Children's Ministries Director
262-844-3201 (cell)
262-367-1212 (office)

Energizing the Next Generation to Love God,
Love Others and Make Disciples

1/30/18