Preschool & Elementary News: Week of February 27, 2018

Here's what we'll be talking about on March 4th—
Elementary—God Knows Everything
John 4:1-42 (The Woman at the Well)
As we continue to explore the New Testament in God's Big Story, we come to Jesus' encounter with a woman at a well in Samaria. This conversation, at this time, in this place would have been considered scandalous. Jesus knew this, but He also knew this woman, and everyone in her town, needed to know that God loved them—they mattered to God!
Just like this woman, God knows everything about us too—the good, the bad, the ugly. In spite of that, He loves us! Romans 5:6-8 says that "Christ died for the ungodly" and that "while we were still sinners, Christ died for us."
I am so glad that Christ came to save the lost! He seeks out those who need to know His love. This story challenges me: am I doing the same? Am I showing His love to everyone? Is there anyone in my "world" who is an "outsider" that I might reach out to show His love and share the Good News?
I encourage you to have this conversation with your kids. God knows everything about everyone, and He still loves us and wants us to be part of His family! Have we accepted His gift of love? Is there someone we need to show God's love to?
TruStory At Home Weekly sheet for parents.
March Bible Memory Verse: Psalm 139:23-24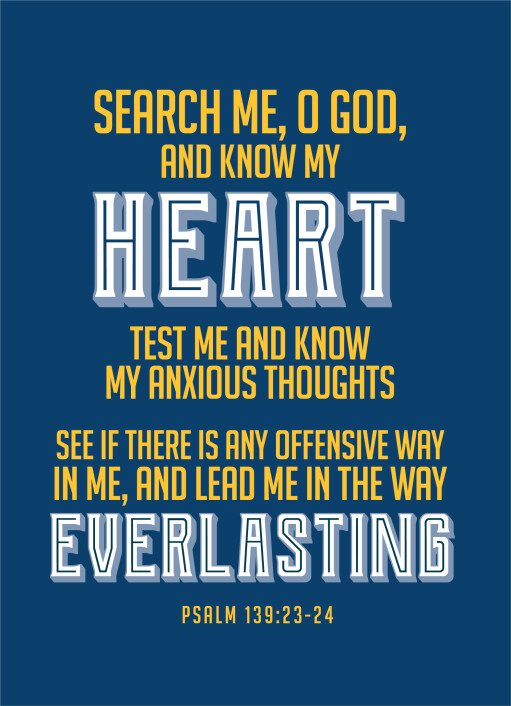 Preschool—God is the One True God
Daniel 3:1-30 (The Fiery Furnace)
God's Big Story is full of accounts of people whose lives testify to faith in the One True God. This week we're going to be talking about three young men who were taken from their homes, names were changed, and were asked to learn a new language, customs and serve a king who did not believe in God. Wow!
These young men had a deep love for God. When given the choice to stand for God and die, or obey the king and live, they chose the One True God. As a result, the entire world at that time learned their God was the One True God!
Is this the kind of faith you want for your kids? I do. I want them to know the One True God personally, and have the courage to stand up for Him—wherever that might be. God is with them! God can use their faith to impact others for the Kingdom!
TruWonder At Home Weekly sheet for parents.
March Bible Memory Verse: Psalm 89:1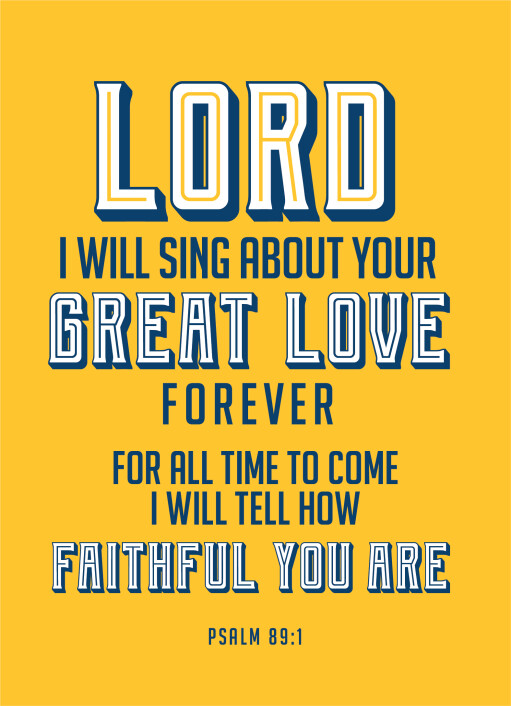 2 Year Olds – God is with Me
Matthew 14:22-33; Mark 6:45-51 (Walking on Water)
Foundational Truth: God is with Me
As we look at this story, it will be easy for kids to understand that the disciples were scared during the storm. Perhaps they are afraid of storms themselves. Helping them understand that however far away Jesus was, He was still watching out for them and ready to help them. Jesus does the same for them, too. He is watching, and ready to help them all the time.
Perhaps this story will be an encouragement to you on your journey as a parent. There were so many times that I didn't know what to do! He knows what you are going through and what you and/or your child need. Cry out to Him right where you are. He will be with you!
TruBlessings At Home Weekly sheet for parents.
SpringHill Day Camp—Early bird pricing ends this week!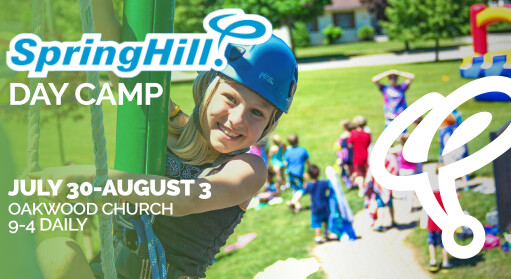 Take advantage of the early bird pricing discount. There's also a sibling discount. If you or someone you know needs a scholarship for camp, please let me know as we have several available. Click HERE for more information and to register.
Kids Quest Offering—New Project!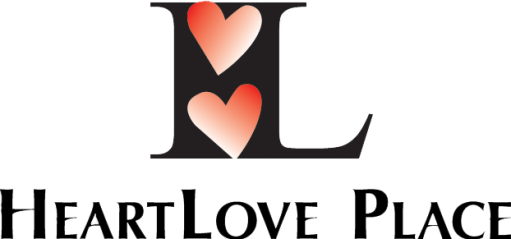 Our offerings this past Sunday came to $18.24, bringing our total to $29.83.
This summer, our teens will be leading and hosting a VBS for HeartLove Place in Milwaukee. Sharing the love of Jesus this way will involve lots of supplies and materials. We felt this would be a great opportunity for our kids to partner with and equip our own teens (some older siblings!) to do the work of Jesus! We should also have a supply list if people would like to donate needed items. Thank you for supporting our kids as they serve Jesus in our community!
Feed My Starving Children Mobile Pack Event—Saturday, March 10th. Sign up today!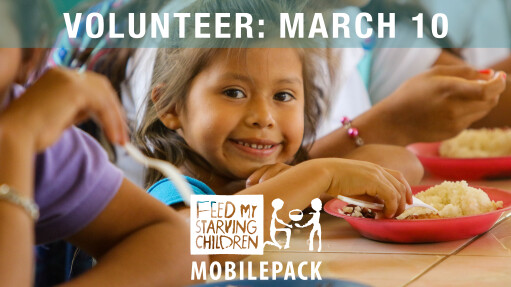 I had the opportunity to pack meals for FMSC at one of their locations in the Chicago area this past Saturday. Individuals, groups and families came together to work as teams to fill, seal and box food for hungry children around the world. What a great time!
If you want your kids to learn how to serve others, this is the perfect opportunity! Serving together as a family is a great way to teach and create memories that last long after the service time is complete. Sign up today as spots are filling fast. Click HERE.
Blessings,
Becci Terrill
Children's Ministries Director
262-844-3201 (cell)
262-367-1212 (office)

Energizing the Next Generation to Love God,
Love Others and Make Disciples
2/27/18