Preschool & Elementary News: Week of April 30, 2018

Dear Parents~
Here's what we'll be talking about on Sunday, May 6th—
Elementary—Jesus is Freedom
Luke 12:13-31 (The Rich Fool)
In our story this week, a man questions Jesus about his inheritance. Knowing his heart, Jesus saw the real issue in the heart of the man: worry. Jesus responds offering the man freedom—freedom from worry, the freedom of a life of peace.
This peace comes from faith and trust in God. Trust essentially means leaving the matter in God's hands. Peace comes from the confidence that God is in control.
Are you worried about something? Do your kids struggle with worry? Sadly, it is a reality for many people today—young and old alike. Help your children understand that Jesus knows, understands, cares, and He is in control. He will be with them. He will take care of them—no matter what. Jesus can give them freedom from worry!
NEW May Bible Memory Verse: John 17:3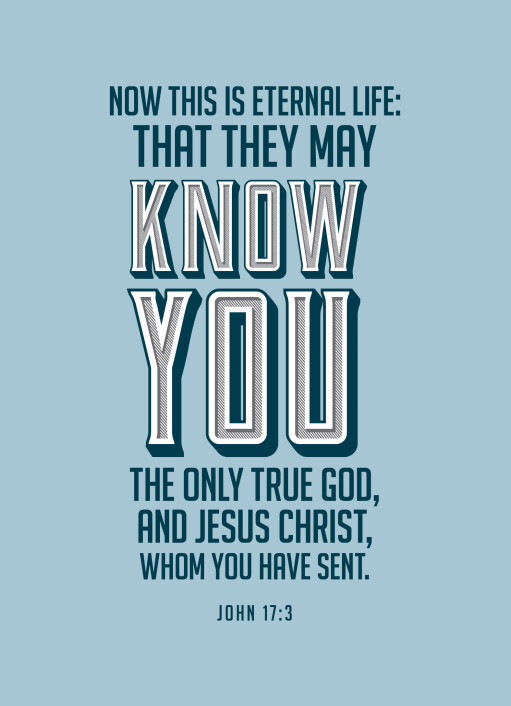 Preschool—God Knows What We Need
Mark 2:1-12 (Healing the man who was lowered through the roof)
God knows what we need more than we do. As Jesus continued His ministry, word spread and people came from everywhere to hear Jesus speak and be healed.
Jewish doctrine taught that sin and sickness were interconnected. In our story this week, determined friends bring a sick man to Jesus for healing. Jesus, as God's Son, knew what the man really needed—his sins forgiven.
Only God has the power to forgive sins. Only God can heal sickness. Jesus shows the people that He is God by forgiving the man's sin. Immediately after, Jesus told the man to get up and walk—physical demonstration and proof that He is God. WOW!
Can you imagine what it might have been like to be in that crowded room with the roof ripped open, listening to and watching Jesus? He was rocking their world in front of their eyes!
NEW May Bible Memory Verse: Ephesians 1:4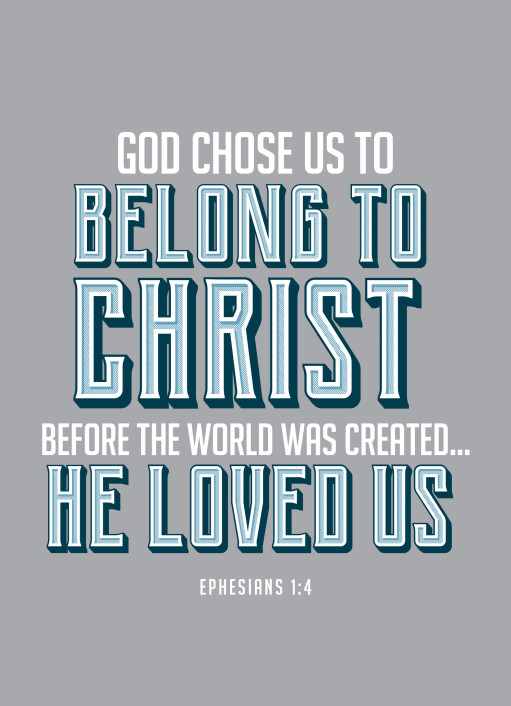 2 Year Olds –God is Love
Acts 11:19-30 (The Church in Antioch)
Foundational Truth: God is with Me
Before going to heaven, Jesus told His friends to tell everyone about God's love. His friends did just that, and many people listened to what they said and chose to follow Jesus too!
A friend of Jesus named Barnabas, went to the city of Antioch, where people were sharing the love of Jesus by caring for each other. Barnabas was so excited that he wanted to tell even more people about God's love. He and his friend, Paul, were the first missionaries!
We can be just like Barnabas and the people of Antioch and let everyone know that God is love—and He loves them very much!
SpringHill Day Camp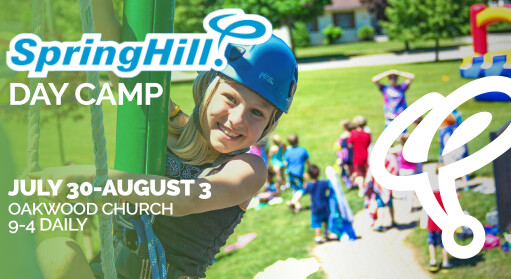 Scholarships are still available. Contact Becci Terrill for more information. For camp information, click HERE.
Spiritual Legacy is this Sunday!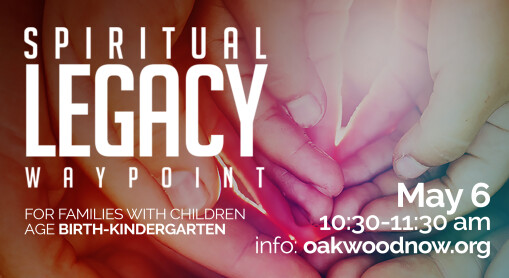 This Waypoint is primarily for new parents, but any parent or grandparent who desires to pass on a Spiritual Legacy to the next generation is welcome to come. You will learn about some of the most important decisions you could ever make for the ones you love the most. We encourage participation in this Waypoint as a step in the journey for Child Dedication. Cost: $5 / family. Register HERE.
Kids Quest Offering—VBS Supplies for Oakwood Teens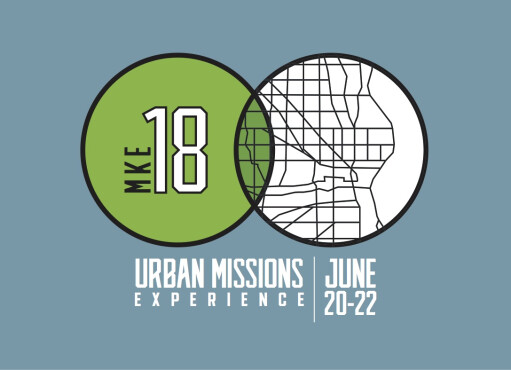 Our offerings on 4/29 came to $9.77, bringing our total to $136.21. For information about the Urban Missions Experience click HERE.
We have three more weeks to bring our offerings for the summer VBS project. Let's see how much God will do through us!
Enjoy the sunshine!
Becci Terrill
Children's Ministries Director
262-844-3201 (cell)
262-367-1212 (office)

Energizing the Next Generation to Love God,
Love Others and Make Disciples
5/1/18