Preschool & Elementary Ministry Blog: Week of October 29, 2018

Here's what we'll be talking about on Sunday, November 4th—
Elementary—God Delivers
Judges 3 (Ehud)
This coming week we enter the book of Judges. The story of the book of Judges—a period in the life of Israel that consisted of a repeating pattern—is that of sin, bondage, repentance and deliverance, which continued for 480 years.
Because of their sin and disobedience, God gave His people over to conquerors, but when they repented, He sent judges who delivered them. God is a God who delivers.
We still find ourselves falling into this same pattern. But God is faithful. When we repent of our sin, we can see the faithfulness of God as He delivers us.
NEW November Bible Verse: Deuteronomy 31:6
Preschool—God is the Famous One
Joshua 2,5,6 (Rahab & The Spies)
After the Israelites had wandered for 40 years, God was almost ready for them to enter the Promised Land. So Joshua sent two spies into Jericho, the first city they needed to conquer. The spies met a woman named Rahab, who helped hide them from the king. Rahab told the spies how everyone had heard about their God and how He had saved them from Egypt and their enemies. God was famous! God would continue to save His people and take over the city of Jericho too!
NEW November Bible Verse: Psalm 52:9a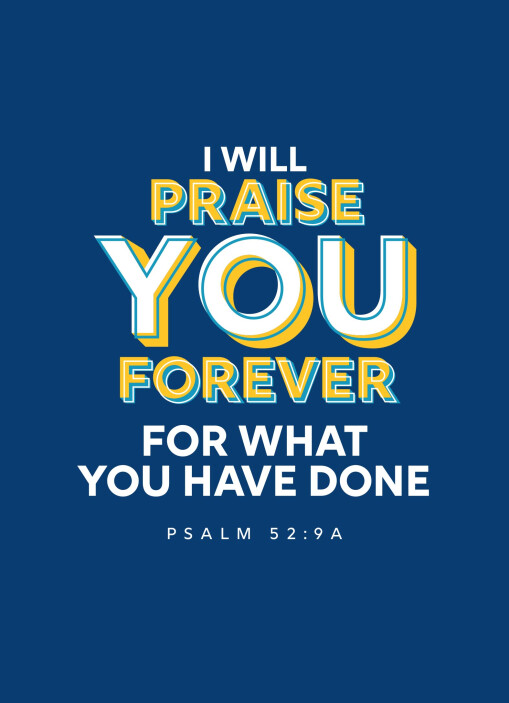 2 Year Olds–God Speaks
I Samuel (Calling of Samuel) Foundational Truth: God made Me
Each of us is created in the image of God. He has designed us to know His voice, and it's within our ability to hear Him. With this story of Samuel, we want to help children understand that God speaks and we need to listen and respond with, "Speak Lord, your servant is listening."
Kids Quest Offering—Feed My Starving Children
Our offerings this past Sunday came to $129.80 bringing our total offerings to $429.25! Praise Jesus!
$80 feeds 1 child for an entire year. Only $50.75 more until we can feed 6 kids for an entire year.
Wednesday Night, October 31st~
Preschoolers will be talking about Noah for one more week—God sends a rainbow!
In Elementary, we'll be learning about the Incredible Faith of Daniel, and that having incredible faith means obeying God no matter what.
Have a great week~
Becci Terrill
Children's Ministries Director
262-844-3201 (cell)
262-367-1212 (office)

Energizing the Next Generation to Love God,
Love Others and Make Disciples
10/30/18