Preschool & Elementary Ministry Blog: Week of November 5, 2018

As I looked through the Bible lessons for the week ahead…
I noticed how God used a woman to play an important role in four out of the five lessons. Now, I'm not one to watch the evening news or read the paper, but even I've heard a lot said about how women have been and are being treated in our society—and it's not in a good, respectful or godly way.
I love how our God speaks of women! He shows us continually throughout His Word, that He created each of us—women included—in His image, on and for a specific purpose. He uses women to lead armies, to save nations, to teach children, to love those in need and to bring His Son into the world.
May we raise girls who know they are loved and valued by God! May our girls know that God has a plan for their lives and wants to do amazing things in and through each one of them.
May we raise boys who have the same view of girls/women as God does—who love them, value them and respect them for the amazing individuals God created them to be.
Here's what we'll be talking about on Sunday, November 11th—
Elementary—God is with Us
Judges 4-5 (Deborah)
We started the book of Judges this past week. It records a time filled with ups and downs for God's people. It's a time when God sent judges to deliver them from situations and difficulties they had brought upon themselves.
This week we'll look at another time the Israelites got themselves into a mess because of their disobedience. But God loved them and uses someone unexpected—a woman—to remind them of His love and deliver them from their enemies.
Do you ever feel like God couldn't use you for one reason or another? If you love Jesus, God is with you—His Holy Spirit lives in you—and He has special plans for your life. (Jeremiah 29:11, Ephesians 2:10) I pray that our kids will understand and live in the confidence of this truth from God's Word!
November Bible Verse: Deuteronomy 31:6
Preschool—God Blesses
Ruth 1-4 (Ruth)
This week we meet two women—Ruth and Naomi. At first their lives are filled with sadness, but God hasn't left them. Ruth chooses to stay with Naomi, and God blesses their relationship. Ruth listens to Naomi and God blesses her with a husband named Boaz. God blesses their relationship and will eventually send His Son, Jesus, through their descendants.
How has God blessed you and your family? Thanksgiving is the perfect time to reflect on this and talk about it with your children. I encourage you to make a "Blessings Jar" or a Thankful Tree so your entire family can intentionally count your blessings, naming them one by one. What a great God we have!
November Bible Verse: Psalm 52:9a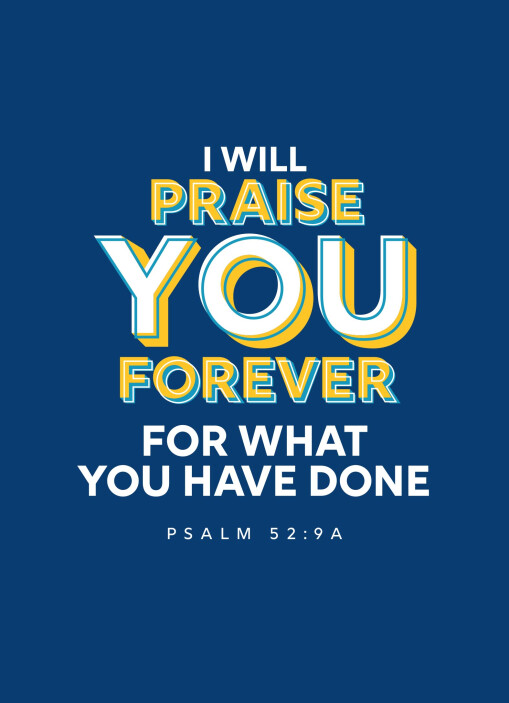 2 Year Olds–God Speaks
I Samuel (Calling of Samuel) Foundational Truth: God made Me
Each of us is created in the image of God. He has designed us to know His voice, and it's within our ability to hear Him. With this story of Samuel, we want to help children understand that God speaks, we need to listen and respond with, "Speak Lord, your servant is listening."
When I stop and think about these ideas—I'm made in the image of God and He speaks to me and wants me to listen—I am blown away! This is true for each of our children too! I pray they understand these truths as little ones and grow up and live in the knowledge that they are designed in God's image and He wants to have a relationship with them!
Kids Quest Offering—Feed My Starving Children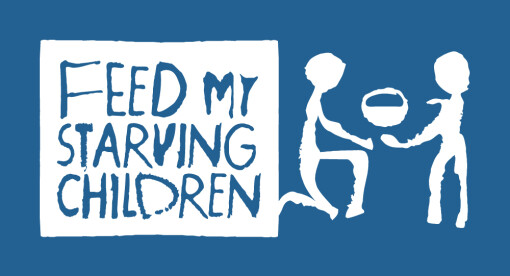 Our offerings this past Sunday came to $179.00 bringing our total offerings to $608.25! Praise Jesus!
$80 feeds 1 child for an entire year. Only $31.75 more until we can feed 8 kids for an entire year. Woohoo!! God is doing amazing things through your kids!!
Wednesday Night, November 7th~
Preschoolers will learn about Abraham this week, and how he obeyed God.
In Elementary, we'll be learning about the Incredible Faith of Esther, and how having faith means obeying God even when it's scary.
Save the date for our Family Night on Wednesday, November 28. Click HERE for all the fun details!
May God bless your week~
Becci Terrill
Children's Ministries Director
262-844-3201 (cell)
262-367-1212 (office)

Energizing the Next Generation to Love God,
Love Others and Make Disciples

11/5/18