Preschool & Elementary Blog: Week of December 31, 2017

Regular Programming Resumes January 7th & 10th 2018!
I hope you've had a wonderful Christmas and New Years with your family and friends. What a special time of year! Now it's time to leave the holidays behind and move into a new rhythm, and I hope that Kids Quest at Oakwood Church will be part of your weekly rhythms. We're hear to partner with you to help kids love God, love others and make disciples.
Here's what we'll be talking about on January 7th
Elementary – God Honors Faith
Luke 2:21-40 (Simeon and Anna)
We'll spend one more week wrapping up the Christmas story before heading back to the Old Testament and our journey through God's Big Story. This week we'll look at Simeon and Anna—two people who were waiting for God's Rescuer to come.
Simeon and Anna had been waiting a long, long time for God to keep His promise. God honored their faith by allowing them to meet Jesus!
What can we learn from their example to apply to our own lives? For me, I remember praying many, many years for grandparents to come to faith in Jesus. It was easy to be discouraged and stop. At times it seemed like God didn't hear. But God did hear! It wasn't until many years later that God answered my prayer and my grandparents came to know and love Jesus.
What are you going through right now as a family that can help your children grow in their faith and trust in God? I encourage you to talk about this together, and watch what God does.
Preschool– God is Strong
I Samuel 16-17 (David is Anointed and Faces the Giant)
This week we'll see how God chose David, a young shepherd, to be the next king of Israel. God's Spirit came upon David, and through David, God killed a giant that had everyone else scared!
I love how God's Word gives us example after example of how He chooses to use children to accomplish "impossible" things! Why do you think He does that? Children have such complete faith and trust in what God can do. They believe with God all things are possible!
I encourage you to nurture that kind of faith in your child. The same God who helped David kill a giant, is with them and can help them do amazing things today. I can't wait to see how He will use them for His Kingdom work!
2 Year Olds – Jesus Chooses Us to Follow Him
(Luke 5:1-11; Calling of the Disciples)
Foundational Truth: God Loves Me
Jesus chose to intentionally invest in 12 men during His earthly ministry. He taught and mentored them to prepare them to "go and tell" the rest of the world about Him after He was gone. Jesus called each one individually into a relationship with Him. Today, He calls each of us into a relationship as well. We pray that our children will hear and respond to God's call and follow Him, too!
Kids Quest Offerings—Feed My Starving Children—We did it!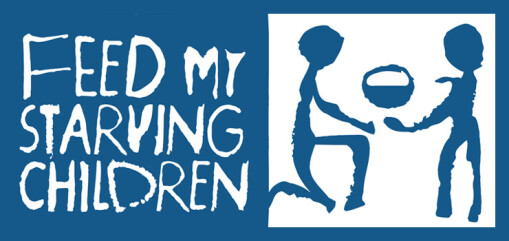 The children gave $1,571.37 to help feed kids around the world. Our matching donor gave an additional $1600, bringing our total gift to Feed My Starving Children to $3171.37. Praise Jesus! God has done amazing things through your kids!
Plan now to be part of our packing party on Saturday, March 10th. This is an opportunity for families to serve together and make up the meal packs that our offerings have purchased and get them ready to send around the world. What a great way for your kids to see just how God is using their offerings, and help in hands-on, memory-making ways. Watch for more information about getting your family signed up to help.
Upcoming Waypoint: Basics
This Waypoint will give parents of 3rd to 6th graders the opportunity to clearly present the Gospel to their kids. We then will have the opportunity to talk together about Believer's Baptism and the taking of the Lord's Supper. We encourage families to participate in this Waypoint as part of the process of preparing for Baptism. Our next baptism services will be held Sunday, January 28. Register for Basics HERE!
Have a blessed and happy New Year!
Becci Terrill
Children's Ministries Director
262-844-3201 (cell)
262-367-1212 (office)

Energizing the Next Generation to Love God,
Love Others and Make Disciples

1/2/18