Middle School: Week of September 23, 2019

Hello all! Hope you're having a great week so far!
On Wednesday we're going to be talking through 2 Peter 1:5-11 to see how we can "enhance" or "upgrade" our faith to a love for everyone. We're continuing our discussion on how we can put others first. Peter gives us a great way to test our faith and see how we can add to it!
And on Sunday we'll be hearing from our friend Marcus Constantine as he talks through the Holy Spirit. Marcus will be talking about how we can experience the Holy Spirit in our day-to-day lives, to remember that the Holy Spirit is with us every part of the day.
Today is the final day to sign up for the Fall Retreat!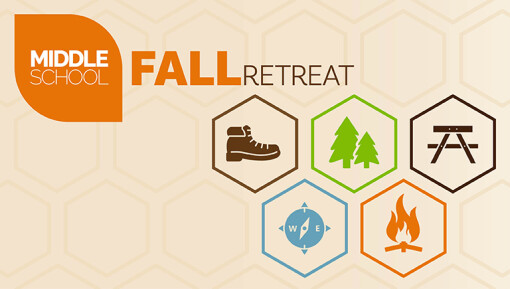 Click
HERE
for all the details and to sign up today!

Divine Consign Cafe
Your help is needed! Sign up to serve at Divine Consign Sunday, October 20 - Saturday, October 26. Proceeds from sales during the event will benefit each individual student who serves. Parents are welcome to serve on behalf of their students.

Click
HERE
for more information and to sign up.
Fundraising monies can be used to supplement the cost of student events, camps, trips and mission experiences. Please contact
Carrie Ziebell
if you have questions about these fundraising opportunities.
That's all for now! Let me know if you have any questions and I'll be sure to get back to you!
Middle School Director