Middle School: Week of September 2, 2019

School has started and so has
weekly programming at Oakwood!
Check out plans here!"
It feels like it's been forever since we've met! I'm so looking forward to getting back into regular programming for this school year!
This week the Small Group Leaders are going to meet to get trained in and ready for the school year as well! So this Wednesday, take some time to get into the school year routine and we'll meet next Wednesday (September 11) for our first youth group night!
This Sunday is the first Sunday meeting! We'll meet at 9am in the Middle School Room to get the year started in the right direction. We'll spend time going over the plan for the fall and get on the same page with rules and expectations.
Events are starting soon, too!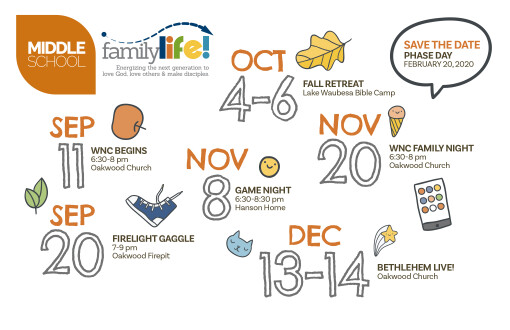 And if you haven't already done so, please register your student for fall programming by updating their consent form
HERE
.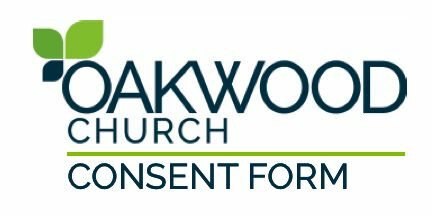 See you soon! Have a great first week of September!
Middle School Director