Middle School: Week of September 16, 2019

Hello! Hope you're having an amazing week!
This Wednesday we're going to start our discussion about putting others first! Philippians 2:3-4 has a challenge from Paul to look to other's interests and to consider others better than ourselves. This makes us look to others and see how we can be a good friend to them by taking an interest in them. We're going to be breaking these verses down for the next few weeks to see how we can be good friends and to put others first! Be sure to ask you student about Galatians 5:22-23 this week!
On Sunday we'll be starting our discussion about the Holy Spirit and clear up some things we may have misunderstood. We'll be getting some content from Francis Chan and Matt Mikalatos to give us some perspective and looking through various passages to see where the Holy Spirit works in Scripture. Be sure to ask your students about what they learned!
On Friday we're having a 'Firelight Gaggle' from 7:00 - 9:00pm out at Oakwood's newly remodeled fire pit! No cost, be please sign up
HERE
so I know who will be there and can purchase items as necessary!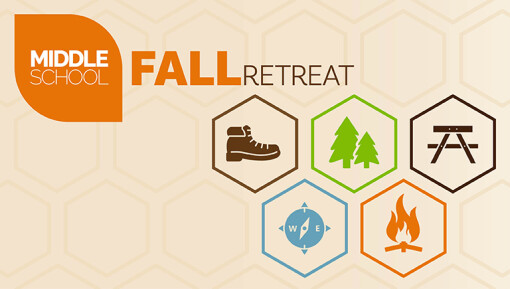 And Fall Retreat is already coming soon! Oct. 4-6th we'll be at Lake Waubesa Bible Camp to have some chats on how we can share our faith with our friends. I'd love to have your student join us! Please sign up by September 23rd
HERE
!
Thanks, all! See you soon!
Middle School Director