Middle School: Week of October 7, 2019

Hello hello!
This week we're switching gears! We're starting new curriculum on both Wednesday and Sunday, be sure to ask your students what we're up to the next few weeks.
On Wednesday we're going to be hearing from Joey and Emily Cogliano, missionaries in the area! We're going to hear about missionary life, and get some fun experiences through props and small groups. We're looking forward to hearing Joey and Emily's story!
And on Sunday we're going to be doing a book club! We're going to be reading the book "Do Hard Things" by Alex and Brett Harris together in groups. I have copies for each of the students to take home and read and keep! We'll be discussing building character by making hard choices. I'd love to hear any stories that come up because of this book club!
Save the Date - November 8!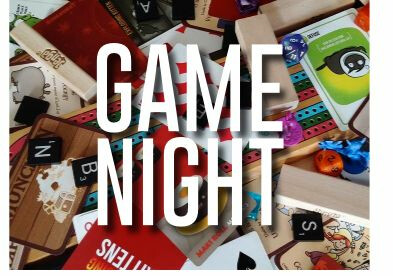 Click
HERE
for all the fun details!

Sign up to serve at Divine Consign Sunday, October 20 - Saturday, October 26. Proceeds from sales during the event will benefit each individual student who serves. Parents are welcome to serve on behalf of their students. Click
HERE
for more information and to sign up.
See you soon!
Middle School Director