Middle School: Week of April 8, 2019

Happy winter, spring, and summer all in one week!
This Wednesday we're going to be continuing our Bible study through the book of James. We're in James chapters 2 and 3 this week! It'd be awesome to have you and your student read through these chapters together before Wednesday, but either way we'll have some good things to discuss during and after youth group. Be sure to ask them about it!
And Sunday we'll be ending out discussion about worship by talking about "obedience is worship." I'm ready for all the eye rolling from teenagers on this topic, but it'll be a great one to discuss at home with your student. I'm looking forward to hearing their thoughts on obedience.
Are you coming to Phase Day?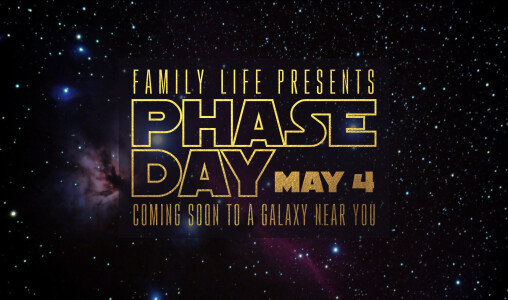 PHASE DAY will encourage, equip, empower and energize the entire family with phase-specific Waypoints for parents and kids to experience together.
Here's the training you'll receive:
8:30am: Registration and Continental Breakfast
9am: Welcome & Living in 3D
9:30am: Waypoint Break Out Sessions
11am: Closing
Cost: $5/person, $15 family maximum - Includes breakfast, snacks and supplies. Register HERE!
Save the date for our water park night May 17!
Click HERE for all the details and to register!
We'll see you soon!
Myles "Tails" Hanson
Middle School Director