Middle School: Week of April 1, 2019

Hello hello! Hope your spring break was amazing!
We're back with regular programming this week. Wednesday night we'll be starting our Bible study through the book of James. James 1 will be where we start as we practice the four disciplemaking priorities: prayer, study of Scripture, extravagant love, and living a life of worship. Be sure to ask your student about what they dug up with their groups from James 1!
Sunday will be the continuation of the discussion about worship. Last week we looked at, actually, the "un-definition" of worship. This week we'll look at different modes or forms of what worship looks like. I want to give students the challenge to see that worship isn't just about the worship service on Sunday at church. Living a life of worship is a daily, minute by minute, decision to "do it all for the glory of God." (Can you tell I'm looking forward to this discussion?)
Is your student interested in Believer's Baptism?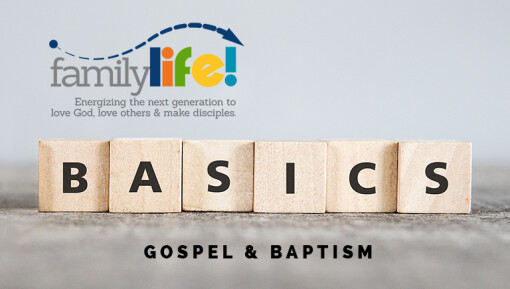 We encourage families to participate in the Basics Waypoint as part of the process of preparing for Baptism.
The next Basics Waypoint class is being offered this Sunday, April 7 from 10:30-11:30am. Baptism is scheduled for Sunday, April 28. To register click HERE.
Upcoming Event:
Last thing, Nicole and I will be hosting an Egg Dying event at our house on Sunday, April 7th from 2:30 - 4:30pm. We'll take care of the decorating supplies, just have your student bring hard boiled eggs. We'll have some games and hang out time along with the egg dying. Hope to see you there! Let me know if you can make it!
Have a great week!
Myles Hanson
Middle School Director