Middle School Ministry Blog: Week of September 24, 2018

Hello everyone! Hope you're all enjoying the fall weather :)
This Wednesday we will be looking at how we use our resources and money! Middle schoolers have a surprisingly large use of disposable income and we're going to talk about how we can make wise choices with our stuff, specifically how we can help others! Be sure to ask your student about how they'd like to make a difference in the life of someone else with their spending habits.
And on Sunday we're going to be discussing self esteem and where are value comes from. We're wrapping up our discussions about identity with healthy self esteem that comes from our Creator instead of the things He created. Be praying for the students to grab hold of their true identity in Christ and see how their gifts and self image changes!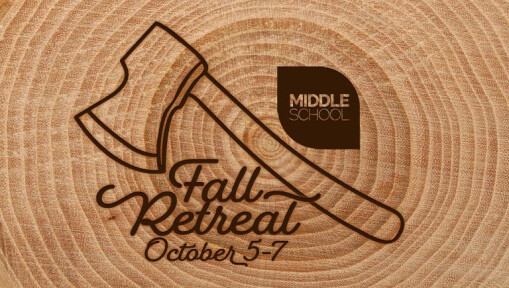 Also, this week is the last week to sign up for Fall Retreat! Sign ups close on October 1st, so be sure to get your student on our list. The Fall Retreat is the single best event Middle School students get to participate in this year and is planned to set up the rest of the school year in the best possible direction. Please contact me if you have questions or concerns and we can work things out! Click HERE for all the details and to sign up!
See you soon!
Myles "Tails" Hanson
Middle School Director