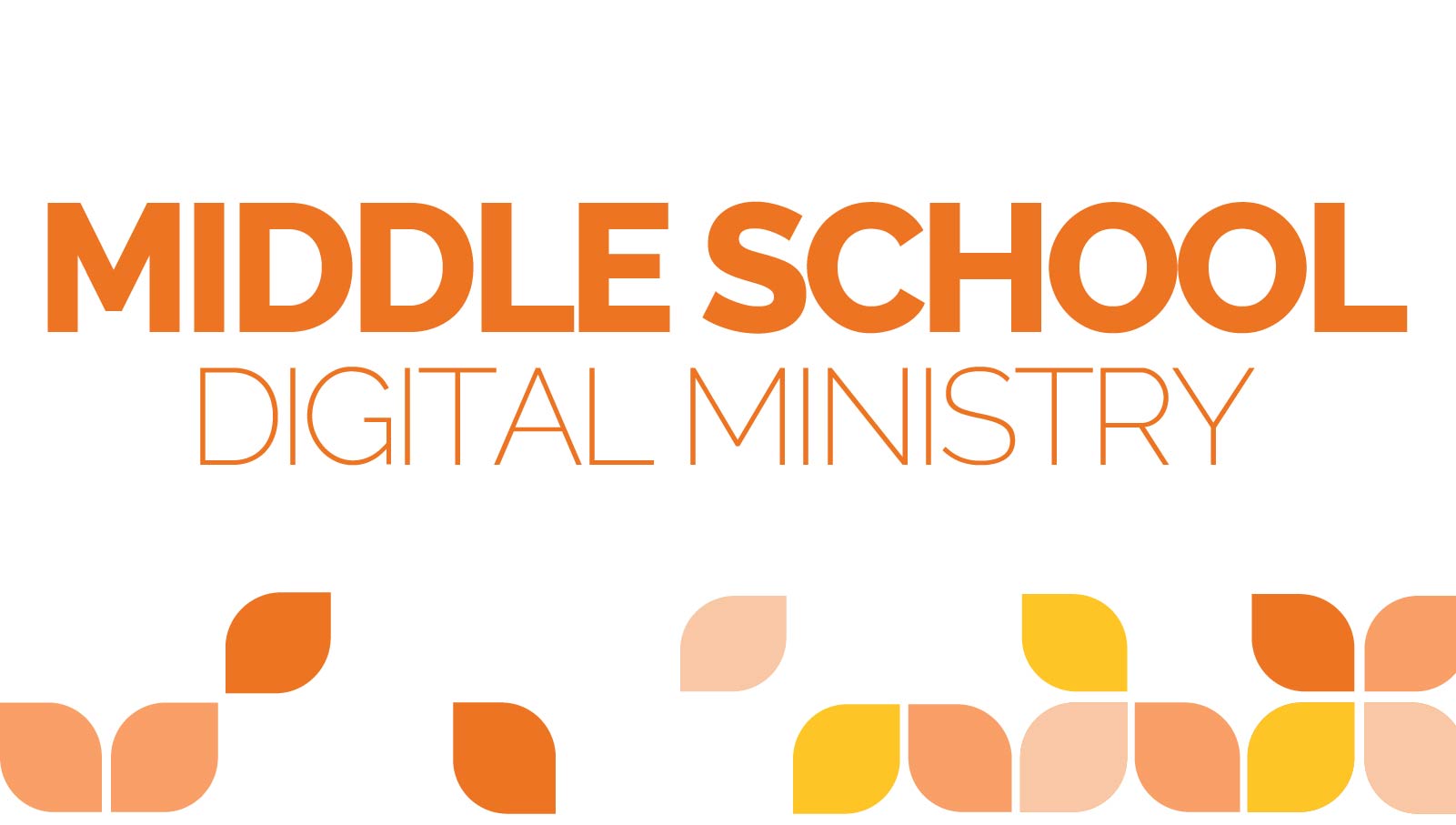 Middle School Digital Ministry: Week of May 18, 2020
Hey families,
Strap in, this is a long update. The Family Life team would like to fill you in on, not only this week's plans, but also update you on the plans as we move into summer.
THIS WEEK:
For this week, here's what you can look forward to!
Wednesday night, May 20, is JackBox Games over Discord. We do this every Wednesday night from 6:30 - 7:45ish. We are going to continue to do these game times through the summer.
We'd love to have your student join us for a laid back, fun time together with their friends and small group leaders. Your student just needs to grab Discord, sign in with their real name, and jump onto the Game Time! Voice Server to hear us talk and to see my screen.
I will give more detailed instructions on Wednesday, but if you need some help or would like me to walk you through each step, pop me a message and I'll give you a call!
This Sunday, May 24, we will be taking a week off of Sunday Middle School lessons to let you and your family enjoy the Memorial Day Weekend together. Worship HERE starting at 9:30 a.m. Middle School will meet back up the next Sunday, May 31.
This Sunday evening, May 24, Oakwood will be doing a prayer and communion gathering in the parking lot! Grab your family, load up the car, and hang out with us from 4:00 - 4:45pm in the parking lot of Oakwood.
Right after this communion service there will be a time to celebrate our volunteers in the upper parking lot. This is a drive thru experience, so if your a Family Life volunteer, stick around after service to let us shower you with thanks! We'll be there until 5:30pm!
SUMMER 2020:
Summer is on our front porch and Middle School Ministry is looking forward to providing experiences for your student to stay connected with others and advance the Gospel. Here are some plans and events we're planning to have happen!
Our Nerf War got postponed from April, but don't worry, we're rescheduling it! Although there is no date set, as soon as the church building is available to be used we will have a Nerf War throughout the church with objective based games, glow in the dark nerf darts, and tons of fun. I will let everyone know when the date is decided as soon as I know!
We're looking to have students out to the Oakwood fire pit for Campfire Worship on June 24th. We'll have some s'more, a fire, worship music led by students, and time to be together and enjoy each other's company.
It is with great sadness to report that, due to government restrictions, we are unable to do the mission trip this summer as planned. BUT, I am already working out a back up plan to do something similar in our own communities. More information to come out in the next week or two, please keep an eye out for that and please let me know if your student is interested in serving on a community outreach team this summer! For all families who were signed up, your deposit will be refunded to you, I'm sorry for the sad news. God has big things in store.
In August we're going to take time to do a prayer walk for our schools, teachers, and students in our neighborhood. I'll get you details as we get closer, but the plan is to caravan to local schools, pray with all those who attend for the school year, and then move onto the next school to do the same.
There will be another event or two thrown into the mix as things start to open up. A sneak peak, we're planning an event or two to invite the 5th graders who are moving up to 6th grade this fall to join us in! I'll get you information as soon as I can.
If you're not connected to our "
Parents of Oakwood's Middle School Ministry
" or "
Family Life at Oakwood
" Facebook groups, you can join those groups using the links below. Both of these pages give updates of what's happening and how to get involved throughout the week for middle school ministry as well as the rest of students ministries at Oakwood on the Family Life page.
Wow, a super long update, but very important information for you all. Thanks for reading through everything and please let me know if you have any questions or need me to clarify anything.
Middle School Director