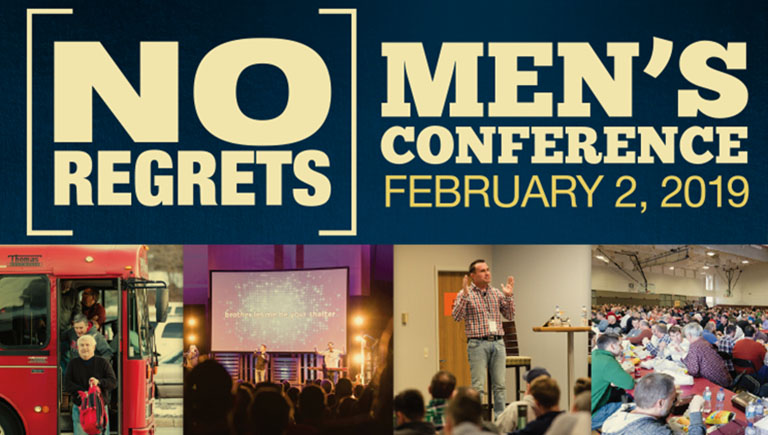 Men's No Regrets Weekend 2019
The mission of Men's Ministry is to help transform the lives of men by pursuing Jesus, TOGETHER!
This weekend is packed full of so many great opportunities for you to learn and grow in your relationship with God. However, what may just be the most important part to your whole weekend is the relationships you will form with other men from Oakwood. Men, we are fools if we think we can travel through life alone.
*Even if you plan to attend No Regrets at Elmbrook Church with another group, or don't plan to attend No Regrets at all… Please plan to join us at Oakwood on Friday and Saturday night in order to grow and develop those very important friendships!
Place and Time:
Oakwood Event: Friday, February 1, 7:00 pm – 9:00 pm (doors open at 6:30)
No Regrets at Elmbrook Lake Country: Saturday, February 2, 8:00 am - 4:00 pm
Oakwood Event: Saturday, February 2, 4:15 pm – 6:00 pm
Pricing:
T-shirt must be ordered separately, it is not included in any of the ticket prices
$60: Full Event – this includes all Oakwood Events and No Regrets Ticket
$40: No Regrets Ticket ONLY
$20 – Oakwood Friday and Saturday ONLY
+$15: T-shirt *T-shirts are no longer available to order*
REGISTRATION IS NOW CLOSED