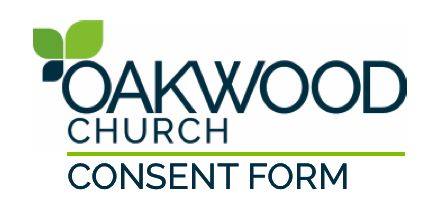 Kid and Student Consent Form
It is Oakwood Church policy that all kids & students participating in Oakwood ministries and activities have a current consent form on file.
If you have not already done so for this calendar year, please complete a consent form for your child/ren.
Thank you for your cooperation.