Join Us for our Summer Studies and [un]studies! - Summer 2017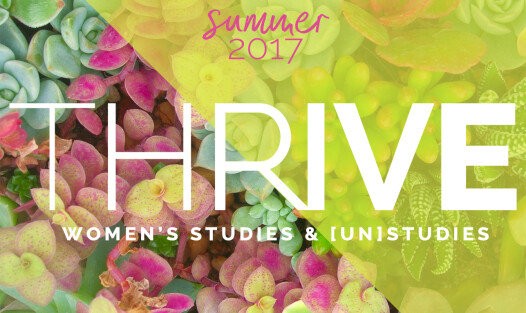 Our summer studies and [un]studies are spaces where God
Beckons us to thrive through His living Word
Invites us to grow side-by-side
Bring along a friend who just might need soul-encouragement
QUILTED BAG
The steps of creating a quilted bag parallel the themes of Philippians 1. Experience exactly that as we create our own personal bag step by step together, and then explore the chapter together. No previous sewing experience needed; some materials needed before the first week. Meets on Monday mornings at 9 at Karen Booth's home in Hartland. Contact Karen Booth.
SNAPSHOTS
Bring your camera, whether it's your phone or your Canon. For this [un]study, we'll meet together each Monday evening at 6 pm at local locations to explore and creatively capture photos that express the dominant themes of Philippians 1, followed by dialogue centered on that same Scripture. Contact Lisa Boyer.
IN JOY
Let's explore what a life lived in joy looks like as Paul pictures it in Philippians 1. Meets Wednesdays at 9 am at Elizabeth Cole's home in Hartland, starting June 14. Contact Elizabeth Cole.
TRUE JOY
Where does true joy come from? And how does knowing God make a difference? We'll explore those questions using the first chapter of Philippians as the lens through which we study the entire book with a Bible study method that leads to personal application for our everyday lives! Meets Wednesdays at Oakwood 6:30-8 pm, starting June 14. Contact Sarah Hayden.
JOYFUL
We'll dive into the New Testament book of Philippians, mining it for spiritual treasure that impacts how we can joyfully relate to our God, our circumstances and others. Plan on going deep together! Meets Wednesdays at Oakwood from 6:30-8 pm, starting June 14. Contact Nancy Carmichael-Stoner.
PAINTING
Imagine illustrating the truths of Philippians 1 through your creative expressions of painting. As we experiment with various painting techniques each week with Lynne Marris and Marj Lincoln, we'll also engage in dialogue about how those same truths impact our lives. Meets on Wednesdays starting June 28. Contact Marj Lincoln.
BIKING
This [un]study will actively experience the themes of Philippians 1 by biking different bike trails in the area each Thursday evening at 6, followed by (water!) and dialogue about the Scripture, starting June 15. You'll need to transport a bike. Contact Elizabeth Cole.
SCRIPTURE ART JOURNAL
In the midst of all our busyness, the art of being still and reflective has become a thing of the past. Join us in an online virtual small group as we reclaim it, working our way through weekly Scripture art journaling centered on Philippians 1. We'll meet online each week beginning the week of June 12. Beginners and avid journalers are welcome to this [un]study. Contact Lexi Ellis for an invitation to the online Facebook group.
Questions?
Contact Lindsay Neumann
Summer Intern
Is the Lord asking you to invite a friend or two to join you at your home to study His Word this summer? If so, we'd love to support you in resources, encouragement and consistent prayer.