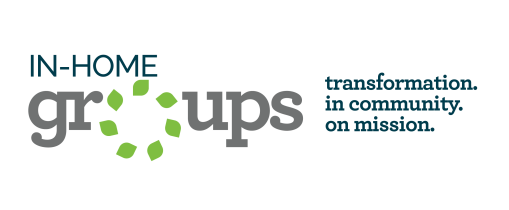 What is an In-Home Group?
An in-home group is a group of people committed to meeting on a regular basis in a home (or homes) sharing lives, studying and applying God's Word and supporting each other. It is led by a facilitator/leader who shepherds group members, the groups range from approximately 6 -18 people. Commonly, groups meet during the program year (September – May) for about 1 ½ hours. Unlike Oakwood's On-site Groups (on Wednesday nights) that meet together for a trimester at a time, our in-home groups generally stay together for significantly longer.

All groups are encouraged to serve together some time during the year, as well as "play" together several times a year. Groups commonly take the summer off, or significantly change the format during that time.

Why does Oakwood have In-Home Groups?
We believe that spiritual growth happens best in community. Our primary "space" in which we experience biblical community, transformation and disciplemaking is within a small group. (Actually, we have groups at Oakwood starting in preschool all the way up to adults.) Our in-home groups offer a valuable opportunity for "doing life together" in authentic ways that:

Foster transformation and dependence on Jesus,
Build a sense of "we" and biblical connectedness,
Create avenues for accountability, encouragement and spiritual risk-taking,
Model Christ's plan for His followers.
The bottom line is that groups are about transformation.
in community. on mission.

When and How Often Do They Meet?
In-home groups meet on various weeknights, depending upon the group. Commonly, they start around 7:00 and run until 8:30 pm. The details vary by group: some eat a meal together first, some have desserts, some begin earlier. Most of our groups meet twice a month; some get together weekly.

What's Required of Me When I Join an In-Home Group?
The most important requirement you choose to meet is that of prioritized commitment and consistent attendance. Of course, we recognize that illness, work or school conflicts, and vacations may prevent your attending on a given week, but it's critical that group members understand and regard time together with their group a priority. We stress this level of commitment from the outset simply to avoid misunderstandings, and to ensure relational bonding.

Each fall and the periodically the rest of the year, in-home groups will take a moment to review Oakwood's Group Covenant, which includes attending regularly and willingly sharing your life with the group, as you're able.

What Will We Study?
In-home groups choose their studies based on the type of group they are (foundational, creating a disciplemaker lifestyle, challenge-focused), where individuals in the group are currently experiencing growth or need further establishing or equipping, and what Oakwood has recommended for that particular year. We often utilize studies made available through RightNow Media or "Taking It Home" sermon notes/questions that follow up and apply the previous Sunday's sermon. Additionally, each January, all of Oakwood's groups enjoy The Community Bible Experience: eight weeks of reading books of the Bible together and discussing it in a book club format. The goal is growing in Christlikeness and following Him more wholeheartedly…experiencing inflow so that you can overflow.

Is There a Financial Cost?
Some groups may choose to purchase study books that maximizes their learning and application of the scriptural principles or content they're studying. Any financial hardship this might cause can be discussed confidentially with either the in-home group leader or the Groups Coordinator at Oakwood.

What About Child Care?
Each In-Home Group is responsible for determining its own arrangements regarding child care. Most groups with children either hire sitters and share the cost, or each family arranges for their own care in their own home.

If child care is an issue for you, consider joining an on-site group during Wednesday Night Community. We have on-site programming for all ages from 6:30 to 8:00 p.m., preceded by our Café that serves dinner each Wednesday starting at 5:30.

How Do I Join A Group?
Let us know you're interested in receiving information about Oakwood's in-home groups here.
Why Are Some Groups "At Capacity"?
There are several reasons why a group may currently be at capacity, a decision made by the group itself. Practical issues such as the following generally come into play in the decision: the size of the group fills the meeting spaces in their homes; the group has reached a maximum number of members the leader(s) can effectively shepherd; group members are working through some personal sensitive issues together. We always offer at least one "always open" group to ensure there's a place for everyone.

What's the Leader's Role?
In-home group leaders pray for their group members; oversee the study choices of their group; receive ongoing training; create a healthy, relational environment; model loving God, living His Word and loving others; encourage spiritual transformation; coordinate group decision making. The way in which they do this varies according to personality and makeup of the group. Some groups share facilitating the study conversation, many choose studies altogether, some rotate homes for meeting places, for example.

What If an In-Home Group Doesn't Work for My Schedule?
If your schedule doesn't allow you to make the kind of commitment necessary to join an In-Home Group, consider either attending an on-site group that meets new each trimester on Wednesdays, or a men's or women's group, some of which meet early morning or during the daytime.