High School: Week of October 7, 2019

Sunday:
October options have kicked off! Parents, which option did your student choose? Students, if you missed this Sunday, which one are you going to check out next Sunday? There are three engaging options offered all month long; Purposeful Writing, Art Journaling (journal and supplies provided), and Active Learning (using costumes and props to bring life to stories from Scripture).
This week we pause our Greater Than series and focus on missions. We'll learn some
history about missions, hear from a Ethnos 360 guest speaker and join in a concert of prayer for missionaries around the world.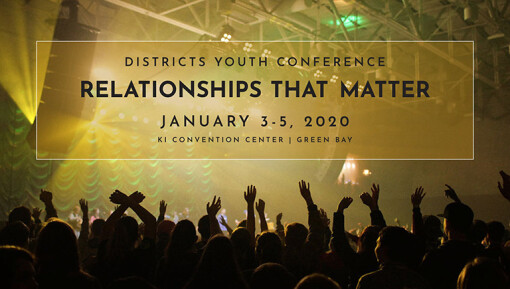 Click HERE for all the details!
Fundraising:

Sign up to serve at Divine Consign Sunday, October 20 - Saturday, October 26. Proceeds from sales during the event will benefit each individual student who serves. Parents are welcome to serve on behalf of their students. Click
HERE
for more information and to sign up.