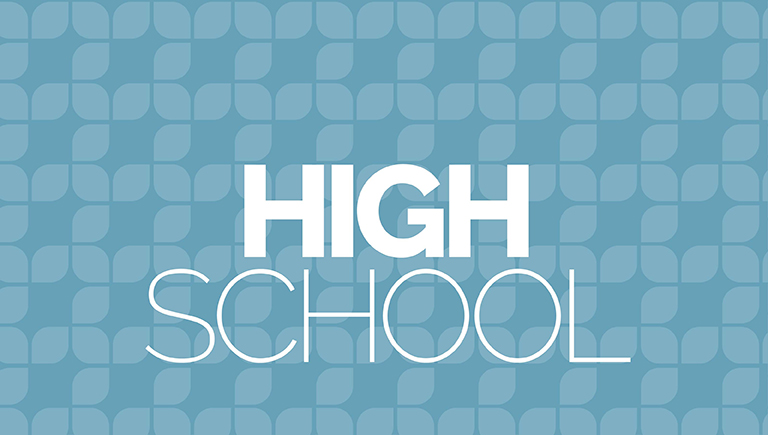 High School: Week of January 11, 2021
Last week the group leaders met together to get trained in for this spring semester and we're all excited to get the year started with your high schoolers! We had a great time with them at Game Night!
Wednesday, Jan. 13
Wednesday night we're back from 8:00 - 9:00pm in the High School Room. We're going to be continuing our read through the "John 3:16 Factor" and spend time in Scripture and conversation with each other on ways to Intercede, Invest, Intersect, and Invite our friends in their faith journeys. Looking forward to having everyone back for some great discussions!
Sunday, Jan. 17
Sunday night we will be joining with the rest of the church in the We Believe Experience reading plan. We'll do our group meetings each Sunday and read material over the week in preparation for the next Sunday discussion! This is a great opportunity for your family to do WBE together and take your findings to your groups! I'm so looking forward to what we'll uncover.
Your student will need the WBE journal (it is $5 and can be bought online
here
, at the church office, or on Sunday morning) or they can use the online PDF version of the journal to get their reading plan (coming soon).

And just a reminder that we are currently under Wisconsin Emergency Order that requires all attendees to wear a mask (no mask required for students with medical exemptions) and social distance. We do our best keep our group meetings safe and healthy for all.
Sunday, Jan. 24
I'd like to invite you and your student to a Mission Trip Informational Meeting that will happen on January 24th from 10:45 - 11:45am. We're going to go over all the details for the trip this summer, answer as many questions as I can, and get the conversation started about the mission trip so you're all ready to make a decision when the time comes for that. I'll send a Zoom link out as we get closer if Zoom is a better option for you!


Sunday, Feb. 14 - Palentine's Semi-Formal
I'm also looking for some help with a
Valentine's Day event
for the students, particularly in preparing food for a meal to share. If you have interest in helping me out, please contact me!
I'm super excited to see everyone this week! Let me know if you have any questions and I'll get back to you asap.
Myles 'Tails' Hanson
Student Ministries Director