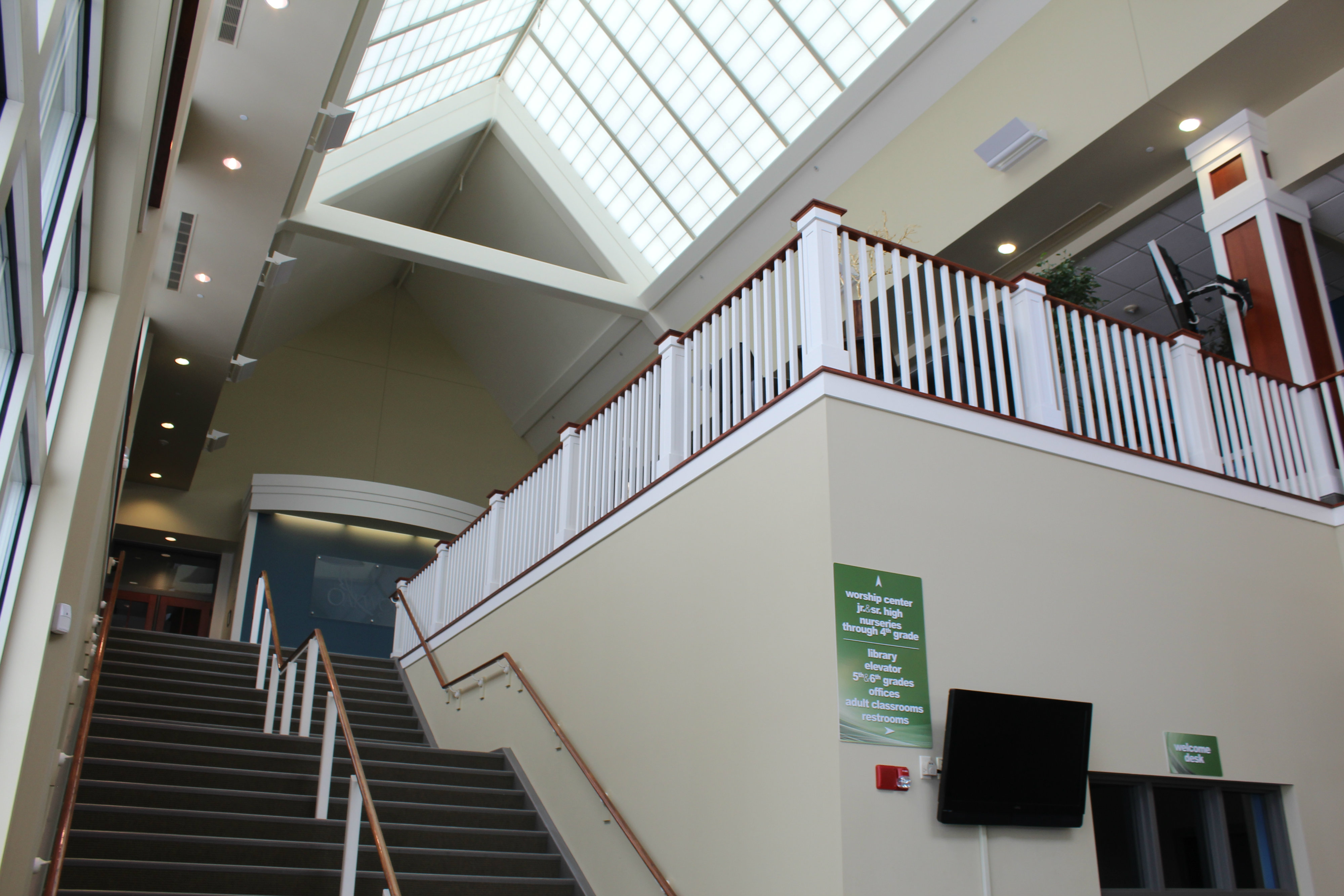 Frequently Asked Questions about Worshiping Indoors at Oakwood
Our doors are open on Sunday mornings! We welcome those who feel comfortable and are able to worship with us in the Worship Center at Oakwood. Below are answers to some frequently asked questions that will help give you a picture of what our indoor worship looks like.
How many people will be in the Worship Center?
We will continue following county guidelines, which currently recommend a maximum of 250 people physically-distanced in the Worship Center. Please plan to arrive early to church to find your seat.
How will seating be set up in the Worship Center?
We will have chairs set up in physically-distanced pods of 1, 2 and 3 chairs.
What if there are more than 3 people in my party? Can we sit together?
Yes, you can group together pods of chairs. Please maintain 6' of physical distance between other pods when arranging seats together.
What if there are more than 250 people?
We will have overflow seating available if there are more than 250 people each Sunday.
Will we need to reserve seats?
No, you do not need to reserve seats for Sundays worship services at this time.
What are the face covering requirements?
When we are indoors, we will comply with the Governor's mask mandate and will wear face coverings. Read our response to the mask mandate HERE.
Will there be children's programming?
Families with preschool- and elementary-aged children are invited to join our Family-Focused Venue each Sunday. Students are invited to worship with their families on Sunday mornings. Visit the Middle School Ministry website and the High School Ministry website for other programming specific to students. There will be no nursery offered at this time.
Can we still watch from home?
Absolutely! We will be live streaming our 9:30 a.m. service on our Oakwood YouTube channel each Sunday morning.
If you or anyone in your household is not feeling well or has been exposed to COVID-19, please stay home and join us online.
If you have additional questions, we'd love to connect with you! Email Sarah Hayden or Marcus Constantine.