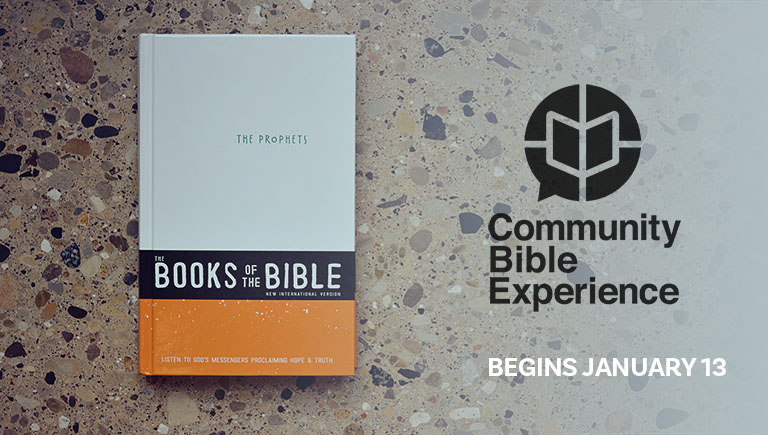 Community Bible Experience 2020
Read big. Read real. Read together.
Community Bible Experience is a different way to read the Bible: less like a reference book, more like a story. It's a new way to talk about the Bible, too: less like a study, more like a book club. Let's begin an unforgettable journey—and reignite our passion for the Scriptures.
We've been told a lot of things about the Bible. We know it's important. We know we should read it.
But we just don't.
What if there's a reason? And what if it isn't just apathy or laziness or busyness? What if it's the way we read?
Community Bible Experience offers an immersive approach to Scripture. Not a verse here or a chapter there, but whole books read in their original context. It's not another Bible study. It's a fresh, open conversation about the Bible—one that anyone can join.
Read big.
Community Bible Experience starts with a 40-day journey through The Prophets of the Old Testament (Jonah, Amos, Hosea, Micah, Isaiah, Zephaniah, Nahum, Habakkuk, Jeremiah, Obadiah, Ezekiel, Haggai, Zechariah, Joel, and Malachi). Reading five days a week, around 15 pages a day, you'll experience every word.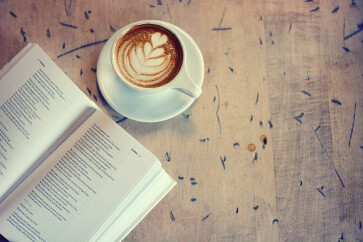 We'll send you a short email each day before you read with links to the audio version and Oakwood's podcast … helping you connect with the stories, the type of biblical genre, and the Bible's teachings.
Read real.

Experience a Bible that lets you journey through Scripture as it was meant to be read, less like a reference book, more like a story. There are no chapter and verse numbers, no cross-references, no red letter. The Books of the Bible restores the text to a more authentic presentation, helping you see Scripture in its original context and uncover its authentic beauty.
Read together.
This is not like other Bible studies you've done, because it's more like a book club. There are no workbooks to fill out. No fill-in-the-blank answers to easy questions. Instead, groups gather once a week simply to discuss, reflect, apply, and share together.
Community Bible Experience welcomes everyone into an honest, open conversation about the Bible.
Starting this January for eight weeks, as an entire church, let's take the challenge to read The Prophets in 40 days together.
Imagine what God has in store for us as we are saturated in His Word... together!
We'll be using uniquely-formatted copies of Books of the Bible-The Prophets. You can pre-order and/or pre-purchase your copies here. Books are $8 each; be sure to order one per participant - this is the one time we don't encourage you to share! Books will be available for pickup starting Sunday, January 5, 2020.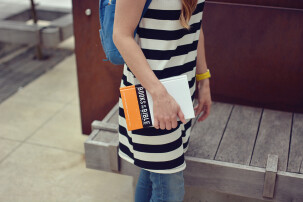 Our current in-home and on-site groups will be meeting weekly for those eight weeks (mid-January through the first week of March). We'll be adding additional in-home groups that meet during the week, several on-site groups at Wednesday Night Community (gender-specific and co-ed), and at least one that meets on Sunday mornings.
If you'd like to join a new group for those eight weeks, please let us know below, and we'll share the list of options with you.
Group Information:
CBE Reading Plan
CBE Leader's Guide
Open CBE Groups/Book Clubs
Be together.
You and your family are invited to a special CBE Worship Fully on Friday, February 21, featuring familiar worship songs as well as original art, music spoken word, and creating writing created in response to our Community Bible Experience reading in The Prophets.
6:30 PM, art gallery opens
7 PM, worship gathering begins in the Worship Center at Oakwood
We'd love for you to create and share a piece of art, music, spoken word, or creative writing inspired by your reading in The Prophets!
Connect with Tom Hooper
: about music or spoken word!
Consider attending together as a group!
Let us know you'll be with us:
Join us for an informal Q&A with some of our Oakwood Leaders on Sunday, March 1, at 11:45 AM downstairs in the Gathering Place at Oakwood where we'll discuss your submitted questions regarding what you've read during CBE. Register here to attend. Submit your CBE questions below:
CBE Podcasts
One of the ways that you can listen to your CBE daily readings is by downloading Oakwood's CBE podcast titled "Oakwood Church"
If you're new to podcasts, below are online tutorials to get started on your smartphone or tablet. Once you've subscribed or downloaded an episode, you're able to listen to it anywhere without accessing Wi-Fi or using data.

For IPHONE click HERE and for ANDROID click HERE.
If you'd prefer to listen to the podcast on your computer, use this LINK.