Children's Digital Ministry: Week of May 18, 2020
Hi Families!
It's hard to believe that Memorial Day is here and summer is just around the corner. For me, life seemed to go into a "holding pattern" when the safer at home plan went into effect and time stood still. Not so!
On holiday weekends at Oakwood, we have Family Sundays, which means no children's programming. This gives families time to be together in worship and other activities. So you won't find our typical online and digital options in this email. Feel free to explore videos you may have missed. Pick your favorite Bible story and make up your own lesson and activities. Whatever you choose to do, have fun exploring God's Word together.
We'll begin our Summer Lessons next week - May 31 - and continue our journey through God's Big Story, the Bible. Look for weekly digital and online programming through the end of July. If your kids really enjoy certain parts of our online programming, please let me know. This is for them! We want to do everything we can to help them fall in love with Jesus and grow in their relationship with Him.
Are your kids looking for more this summer?? Watch for some fun new things we're planning just for them!
I miss you all so much! I'm praying for you and looking forward to the day when I get to see you face-to-face.
Until next time, remember God loves you so much!
Becci Terrill
Children's Director
Oakwood Church
5/19/20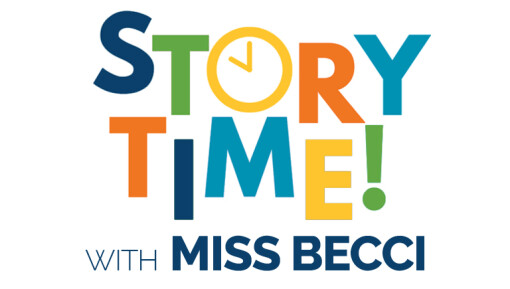 We've got a new Story Time with Miss Becci this Thursday, May 21, on the Family Life @ Oakwood Church Facebook page! I'll be reading the book, Peter's Perfect Prayer Place, by Stephen Kendrick & Alex Kendrick. It's the perfect follow-up to our lesson last week. God wants to hear our prayers, and we can talk to Him anytime, anywhere and about anything. Praise Jesus!