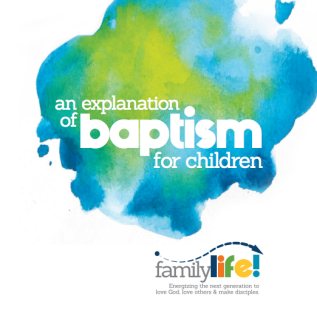 What is baptism?
Baptism is an ordinance or special ceremony that Jesus gave His followers to do. In baptism, we go under the water (immersion) in the baptism tank or lake. It is a picture or symbol of our loving and believing in Jesus. By being baptized we are identifying with Jesus, His message, and His people.
Who should be baptized?
Anyone who has trusted Jesus as their Savior and wants to live for Him should be baptized. They should be able to explain what baptism means and why they want to do it. They should be also be able to tell how they trusted in Jesus.
We encourage families to participate in the Basics Waypoint as part of the process of preparing for Believer's Baptism. Click HERE to learn more.
Our next baptism will be held, Sunday, April 19. For more information about baptism for children, contact the church office at (262) 367-1212, or click here - Child Baptism Booklet.