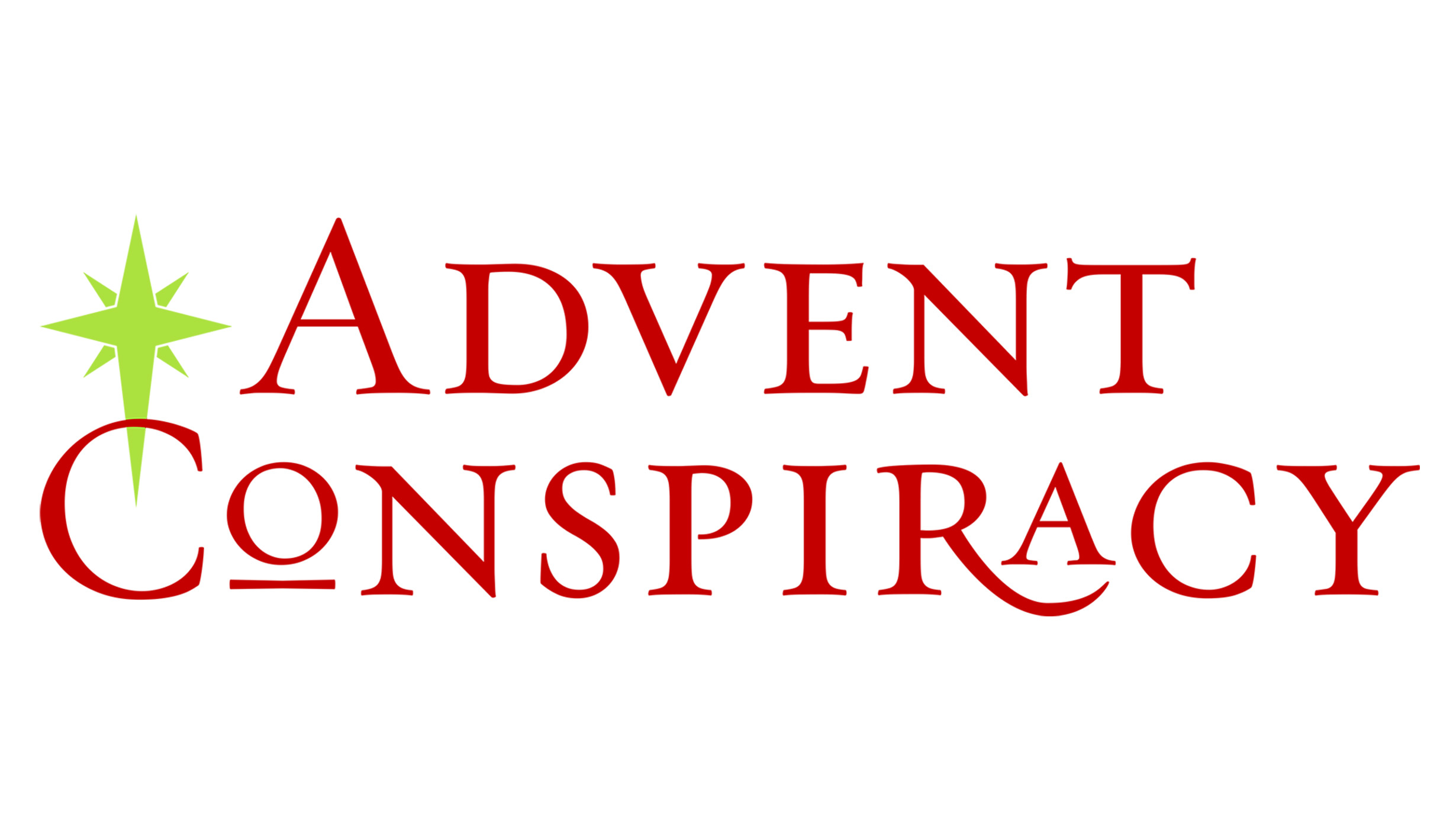 I'm still confused. What exactly IS Advent Conspiracy?
Advent Conspiracy was started by five pastors who decided to make Christmas a revolutionary event by encouraging their faith communities to Worship Fully, Spend Less, Give More and Love All. It's not a program; Advent Conspiracy is a movement of the heart comprised of people who have decided to tell the BETTER story of Christmas…the one about the gospel of Jesus Christ.
So, how you live out the principles of Advent Conspiracy is up to you! We'll give you suggestions and ideas…and we've adopted a huge GOAL comprised of four financial projects for us to "Love All" through giving away what we didn't need to spend in the first place.
What are we giving money towards as part of Advent Conspiracy?
Hosting a Feed My Starving Children MobilePack at Oakwood in spring 2020 where we'll pack 200,000 meals.
Partnering with Upstream International to build a soccer field in the Haitian slum city of Cite Soleil.
Funding a cement mixer for The Impacting Guatemala Network's new pastoral and retreat center. Oakwood's High School Ministry is committing to raising these funds.
Exploit No More. This year, proceeds from the silent auction at the Rejoice: He is Born! Women's Christmas event will benefit Exploit No More.
Can I get involved in these organizations on my own?
Absolutely! Here are some links for more information:
So, are we not giving Christmas gifts this year?
Oh my...that's not what Advent Conspiracy is about at all! In fact, the gifts we give this year should be more meaningful than ever. Part of the "Give More" of Advent Conspiracy is giving more of ourselves in our gifts: think homemade gifts, tickets to a favorite event together, one big personal gift instead of seven random gifts, an outdoor bonfire night in the snow, a walk at the nature center, the perfect mug and a trip to their favorite coffee shop, etc. The result will likely end up in spending less…not nothing!
How do I explain our participation in Advent Conspiracy to my friends and family?
A simple way is to invite them to watch one of these videos (consider posting them on social media, too, if you'd like):
Let them know that you've decided to make Christmas MORE meaningful this year by focusing on the manger instead of the mall, by creating space to breathe during the season, and by letting the story of God's love motivate how you worship and give. As a result, your gifts to them will be more about quality (time together, presence, expressions of yourself) and less about quantity.
We also have Advent Conspiracy gift inserts at both Welcome Desks that explain the movement, which you can include in your gifts as you wrap them.
Can my friends and family support Oakwood's Advent Conspiracy?
That's a great idea! Yes, let them know that if they're wondering what to get you for Christmas, you'd love their gift to include a donation to Advent Conspiracy. They can mail a check to Oakwood with Advent Conspiracy in the memo, give online, or use text-giving. See below for details.
I'm not crafty…how do I give gifts differently this Christmas?
You certainly don't have to make your Advent Conspiracy gifts. In fact, if you're bad at making things…please don't! Simply take the time to choose gifts that are thoughtful and reflect the recipient. We'd suggest that you emphasize experiences over stuff. For those nearby, consider giving experiences you can do together.
How will I know if Advent Conspiracy was successful?
You'll know it was successful if you get to the end of December without feeling exhausted, aren't in debt, don't regret how you wasted the month and can recall numerous moments of worshiping Jesus. You'll also know it's been successful when you're filled with God's peace and contentment, you're energized by the gospel story, you've generously given to those in need, and you've built shared memories together with those you love.
How long are we giving to Advent Conspiracy?
Giving begins now and runs through December 31. Here are three ways to give:
Place cash or check in an Oakwood giving envelope, clearly designating ADVENT CONSPIRACY in the "for" line.
Click the button below to give online and be sure to indicate ADVENT CONSPIRACY in the "fund" pull down menu.
Text "$xx ADVENT CONSPIRACY" to 262.320.3188. Type your specific amount as the "xx"; you'll be prompted to visit a secure URL.
Why are you using the word "conspiracy"…are you against Advent?
Just the opposite. This is a conspiracy to reclaim the Advent season from consumerism. It's a groundswell of "conspirators" who stand against stress and debt, and stand FOR intentionally creating a season that's focused on Jesus--a time where we breathe in His grace and breathe out His compassion on the world around us. Where the gospel is lived out in the way we give gifts, how we celebrate, how we're fully present in worship, and how we genuinely care for family, friends, those around us and in the world.