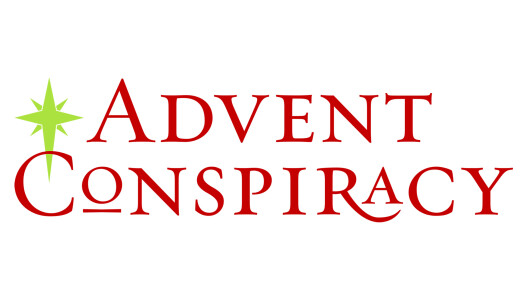 BREATHE. CONSPIRE.
The Christmas story is a story of love, hope, redemption and relationship. So, what happened? How did it turn into stuff, stress and debt? Somehow, we've traded the best story in the world for the story of what's on sale.
Advent Conspiracy is a global movement resisting the cultural narrative of consumption and replacing it with the narrative of God's compassion. We choose to see Christmas from inside the stable…not from inside the mall. It is a reminder to breathe—to breathe in the grace of Christ's love for us, and breathe out His love and compassion on the world around us.
Let's conspire together as we more fully embrace the story of Jesus: the story of the wondrous moment when God entered our world to make things right. It's the greatest story ever told, and it changes everything—including the way we celebrate Christmas.
Worship Fully
It starts with Jesus. It ends with Jesus. It's a season where love wins, peace reigns, and a king is celebrated with each breath!
Spend Less
Question: Can you list five gifts you received last Christmas? Spending Less isn't a call to stop giving gifts; it's a call to stop spending money on gifts we won't remember in less than a year. By spending wisely on gifts, we free ourselves to take in the season with a full heart.
Give More

The most powerful, memorable gift you can give to someone else is yourself. And nobody modeled this more than Jesus. So what does this look like for you? When it comes to spending time with those you love, it's all about quality, not quantity.
Love All

It all boils down to love. Love from a Savior. Love to a neighbor in need. By spending just a little less on gifts, we free up our resources to love as Jesus loves by giving to those who really need help. It's not that there's something wrong with the shopping mall—it's that the better story is about loving all.
It is not enough to say no to the way Christmas is celebrated by many; we need to say yes to a different way of celebrating.
ONE GOAL. THREE PROJECTS.
Be a conspirator! We'll reflect God's compassion this Christmas through giving to one huge goal of $50,000 that's made up of three tangible projects, with both local and international impact…a goal that only a God who can do "immeasurably more" could make happen.
FEED MY STARVING CHILDREN
Feed My Starving Children (FMSC) is a Christian non-profit committed to feeding God's children, hungry in body and spirit. The approach is simple: volunteers hand-pack meals specially formulated for malnourished children, and FMSC sends them to partners building more-successful communities around the world.
Oakwood's on-site MobilePack will be March 9-10, 2018, packing 100,000 meals using 500 volunteers from both Oakwood and the community.
EXPLOIT NO MORE
Exploit No More is dedicated to ending child sex trafficking in the Greater Milwaukee region. ENM works with private, public, and other non-profit community organizations dedicated to serving youth and eradicating child sex trafficking. Motivated by the love of Jesus, Exploit No More's mission is to dismantle the local sex trade of children using three key approaches: awareness, advocacy and aftercare. We'd like to support the aftercare approach by funding the kitchen of Exploit No More's under-construction Freedom House in Milwaukee, a safe house for underage victims.
TABITHA CENTERS
Associated with the Evangelical Free Church of America (EFCA), Tabitha Centers train young women in DR Congo, gathering them to discuss life's realities and the Bible's answers. In this safe context, girls are taught skills like sewing, cooking, hair dressing, cosmetics and others that offer them an alternative to the assumption that they must sell themselves in order to find financial security.
After funding the MobilePack and the kitchen, we can't wait to see how many Tabitha Centers the Lord will start through His people at Oakwood!
(Be sure to indicate Advent Conspiracy in the "fund" pull down menu)