5th & 6th Grade News: Week of March 5, 2018

Hello there!
This Wednesday Quest 56ers will be talking through pausing, slowing down the business, and taking some time to meet with Jesus through the day. We have a lot going on in our lives each day and when we put Jesus at the end of that business, we miss out on having Jesus in the middle of what we're going through. We'll discuss how we can slow down and keep Jesus in mind this Wednesday.
On Sunday Quest 56ers will be continuing their journey with the rest of Oakwood on their Community Bible Experience reading, but in our own Q56 way. This week is John chapter 9, where we will look at the story of Jesus healing a blind man and Jewish leaders not believing what happened. It'll be a great talk about how God continues to keep the long term goal in mind.. Take some time to read through this chapter with your child over the week :)
Late Night with Quest 56: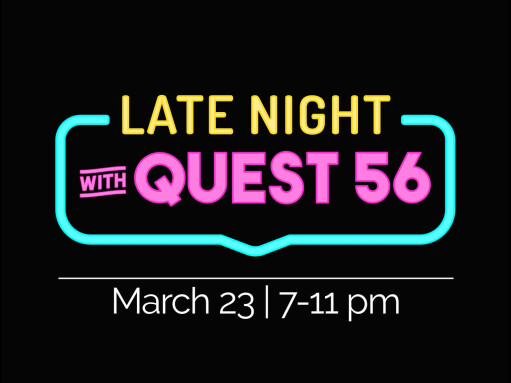 Friday, March 23rd is Late Night with Quest 56! We will be going to Skateland, doing a Bible study, and doing a bunch of fun things at the church from 7-11pm. Come on out, bring friends, and have a great time staying out past bed time! Click HERE to sign up!
SpringHill Day Camp—Early Bird Registration ends this week!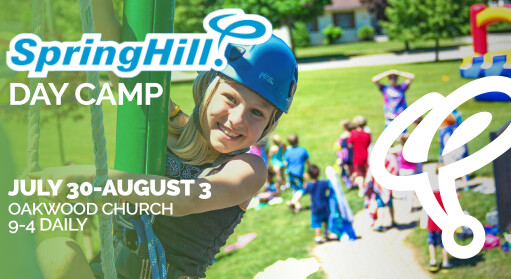 Each summer, Oakwood Church hosts SpringHill Day Camp for one week. It's an adventure camp in our own back yard!
Kids going into 1st -6th grade (yes, we've extended the age limit!) attend camp, Monday-Friday from 9am-4pm. The days are filled with tons of fun activities—Euro Bungie, the Flying Squirrel, Rock Wall Climbing, Water slides, the Giant Swing—just to name a few!
Every day kids enjoy large group worship, skits and teaching from God's Word. They join small groups to discuss what they are learning, and each activity is followed up with time talking about what God is teaching them. Click HERE to sign up!
Feed My Starving Children Mobile Pack Event: March 10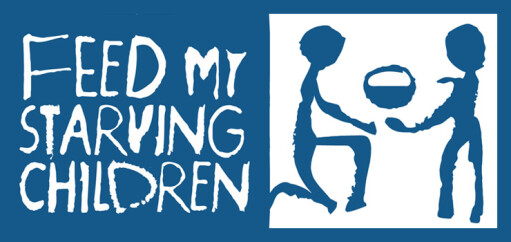 Click HERE to learn more!
Matrix Waypoint: April 22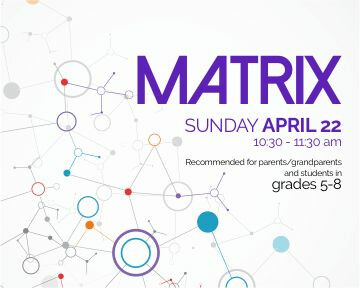 Discover how your gifts, talents, passions and experiences connect to make you uniquely qualified to serve those around you. Click
HERE
to register.
Looking forward to seeing you soon!
Myles Hanson
Quest 56 Director