5th & 6th Grade News: Week of March 26, 2018

Hey everyone! Happy Resurrection Week!
On Wednesday we'll be looking and sacrificing of our time, resources, and other things to serve others. This is a fitting topic as it gets into the sacrifice Jesus made for all of us on Easter. This last part of the semester will be all about how we can serve others and lift others up, so please talk with your Q56ers about how they're getting involved in the lives of others.
Sunday is Easter! This means that there is no Sunday school. So we'll see you all back on April 8th!
Don't forget to sign up for the Matrix Waypoint!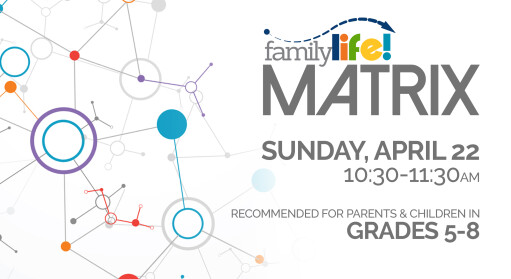 Click HERE for all the details!
See you soon!
Myles Hanson
Quest 56 Director