5th & 6th Grade Ministry Blog: Week of March 12, 2018

Spring?! Are you here yet?!
This Wednesday Quest 56ers will be talking through prayer! Prayer is our most powerful tool and privilege as a Christian. We'll be looking at what it means to pray, as well as spending time praying for others, thanking God for who He is and what He's done, and taking time to listen and hear what God is saying to us. Please be praying for the students as well, that they'll hear God :)
On Sunday Quest 56ers will be continuing their journey through the Community Bible Experience. This week is John chapter 14, where we will talk about the Holy Spirit, Jesus' best man. This is a chance for all of us to interact with our Advocate and learn more about Him. Take some time to read through this chapter with your child over the week :)
UPCOMING EVENT: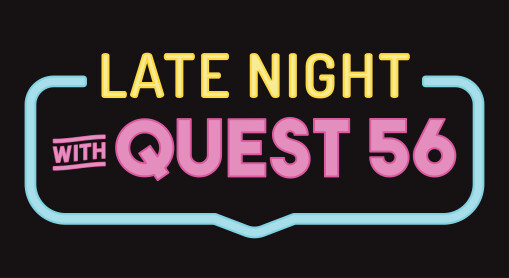 Friday, March 23rd is Late Night with Quest 56! We will be going to Skateland, doing a Bible study, and doing a bunch of fun things at the church from 7-11pm. Come on out, bring friends, and have a great time staying out past bed time! Sign up online HERE!
If you're interested in helping out with this event, please let me know!
Have a great week!
Myles Hanson
Quest 56 Ministry Director