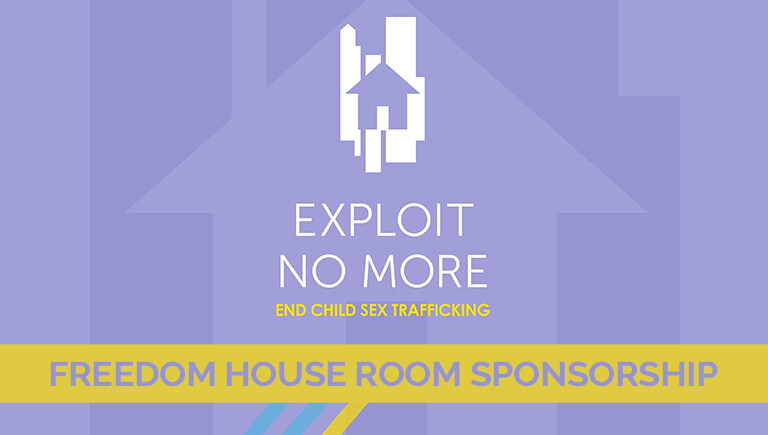 Thursday, July 30, 2020 - Wednesday, August 12, 2020
We Women and Oakwood Community Partnerships are teaming up with
Exploit No More (ENM)
to sponsor a bedroom at the newly-renovated Freedom House in Milwaukee. Freedom House provides victims of sex trafficking a safe place to receive services that will help them move forward in life.
In order to make this house into a home for the survivors living there, ENM is collecting accessories for each bedroom and bathroom at Freedom House. Oakwood Church will be recognized with permanent signage outside the room we supported!
How to donate
2. View the
Walmart.com registry
and purchase the item(s) you wish to donate. You can ship the items to your home and drop them off at the Oakwood office, or you can have the item(s) shipped directly to Oakwood. (Be mindful of Walmart's shipping fees.) Here's the Oakwood address for shipping:
Oakwood Church
C/O GerryLynn Ferguson
3041 Oakwood Road
Hartland, WI 53029
3. Write your name or "anonymous" in the second column on the Google doc next to what you purchased to help us eliminate duplicates.
Please place orders by Aug. 12.