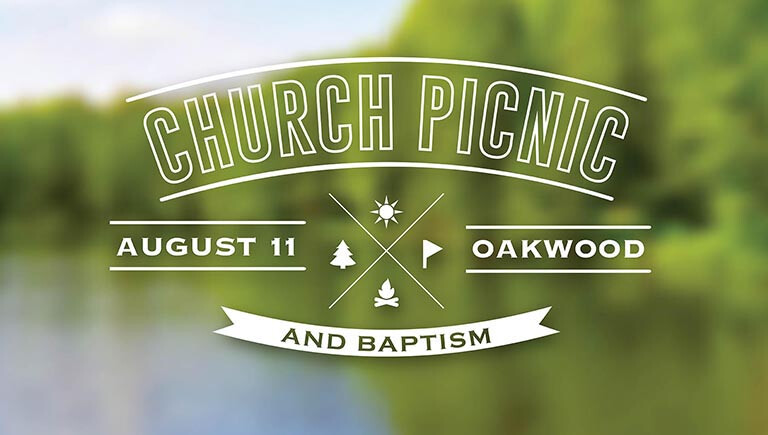 Sunday, August 11, 2019, 3:00 PM - 6:30 PM
An exciting afternoon of fun and joyful community is being planned for you!
Join us Sunday, August 11, at Oakwood Church from 3-6:30pm!
At 3pm, we will celebrate together the baptism of some of Oakwood's Christ-followers. Games, water inflatables, face painting, caricatures, picnic and fellowship will follow the baptism.
Cost: There is no cost for the picnic.
A Free Will Offering will be taken at the event.
Kona Ice will be available for purchase ($3-$5/cup).
Food: If you missed the pre-order deadline on Thursday, August 8 at noon, we encourage you to pack a picnic and join us for dinner at 5pm.
Bring: Picnic seating and beverages for your family; your favorite outdoor games (ladder ball, bean bag toss, etc.); and swimwear and towels to enjoy the inflatable waterslides.
For the comfort of our guests, we ask that you please leave all pets at home.
Volunteers are needed for:
Picnic menu serving
Event set up and clean up