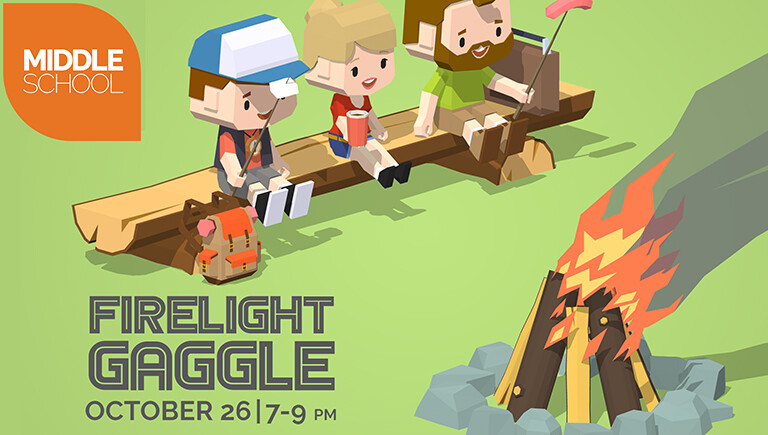 Friday, October 26, 2018, 7:00 PM - 9:00 PM
WHO 6th-8th Grade Students
WHAT FIRELIGHT GAGGLE (Gaggle: A flock of geese)
Firelight Gaggle: A flock of middle school students around a campfire - usually eating s'mores, telling stories, laughing, and reminiscing the season.
WHEN October 26 | 7-9 pm
WHERE Oakwood Church Firepit
COST No cost
If you'd like, bring something to cook over the fire. S'mores provided.
REGISTER HERE