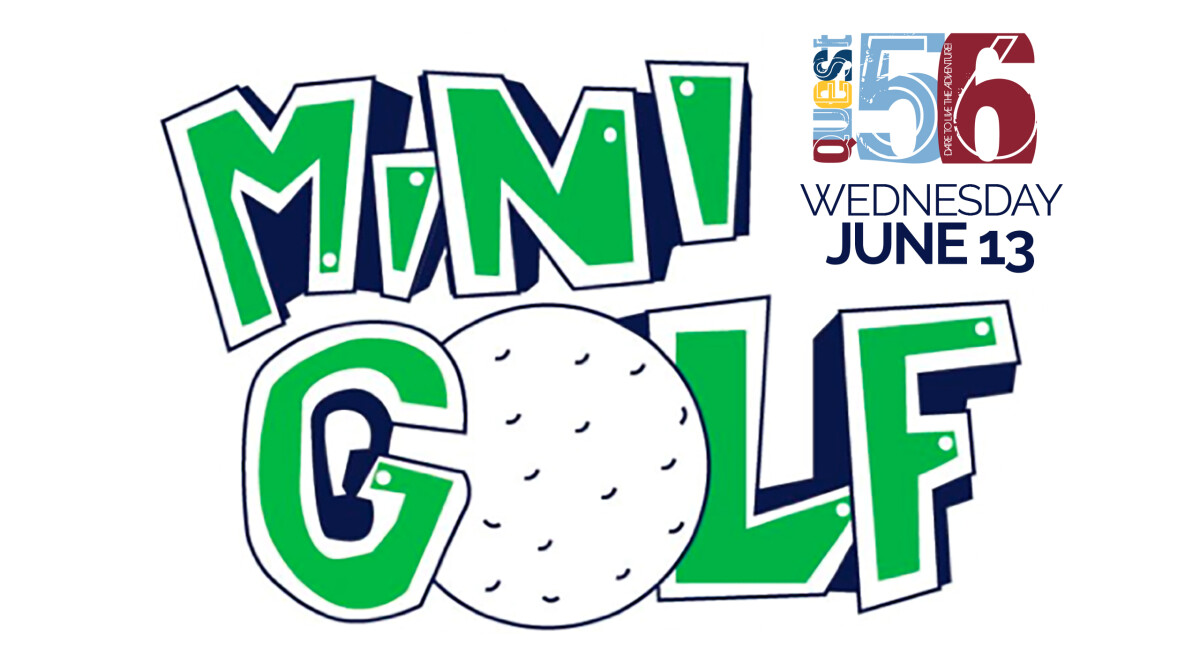 Wednesday, June 13, 2018, 3:00 PM - 5:30 PM
FORE!


It's time to try your hand at mini golf with Quest 56!
On June 13th, meet at Oakwood at 3:00pm for a ride to the golf course. We will play "event based" mini golf with chances to earn achievements and prizes!
We'll play a round together with friends, and then meet back at the church at 5:30pm.
Give it your best shot, come out with a friend and see who can take home the most achievements. Maybe you'll even beat Myles on the course.
Who:
Current 5th & 6th graders
What:
A fun afternoon of mini golf & games
Where:
Prairieville Park, Waukesha Drop off & pick up at Oakwood
Cost:
$5 (includes mini golf & transportation)