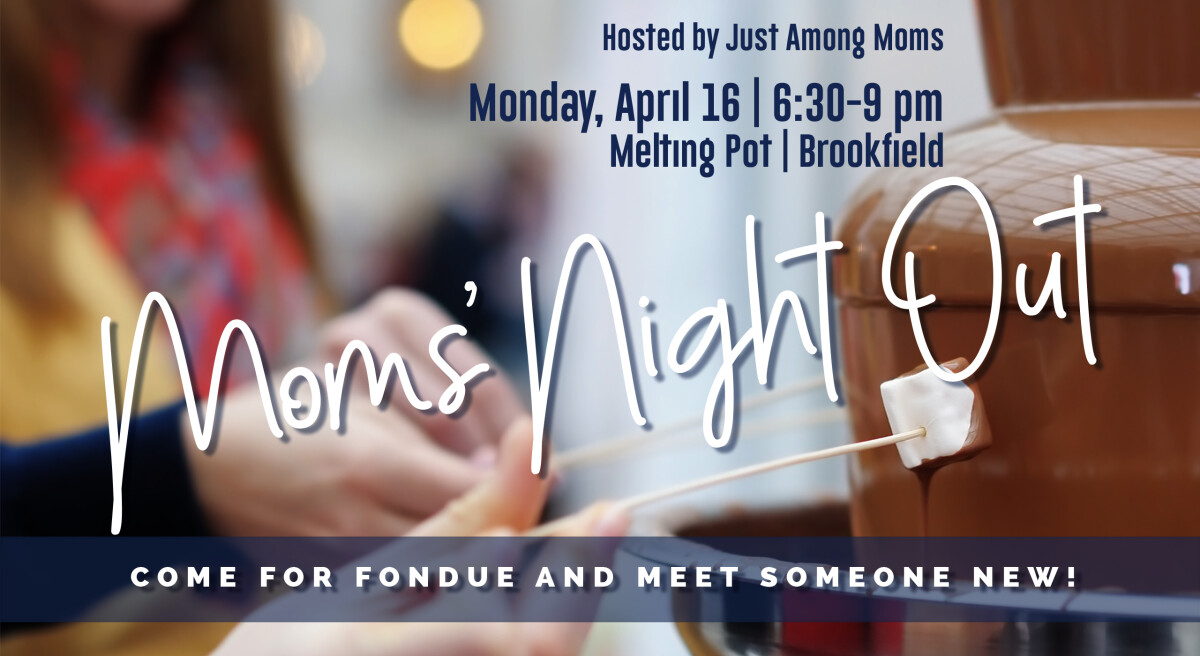 Monday, April 16, 2018, 6:30 PM - 9:00 PM
Please join us for our inaugural JAM Moms' Night Out! We are going to The Melting Pot for an opportunity to connect with other moms – and hopefully meet someone new! Cost is $21 per person. Space is limited.
Cost: $21 per person includes 3 courses (cheese fondue, salad, and chocolate fondue), soft drinks, coffee, and gratuity. If you make additional purchases the day of the event, those will be charged separately.
Menu:
Cheese Fondue – Wisconsin Cheddar and Classic Alpine served with artisan breads, seasonal fruits, and veggies
Salad – House salad with choice of Sweet & Tangy or Peppercorn Ranch dressing
Chocolate Fondue – Pure Milk Chocolate and Yin & Yang (dark & white) served with a variety of sweet treats and fresh fruits
Note: Gluten-free options are available, please indicate gluten allergy when registering.
Registration for this event is now closed.