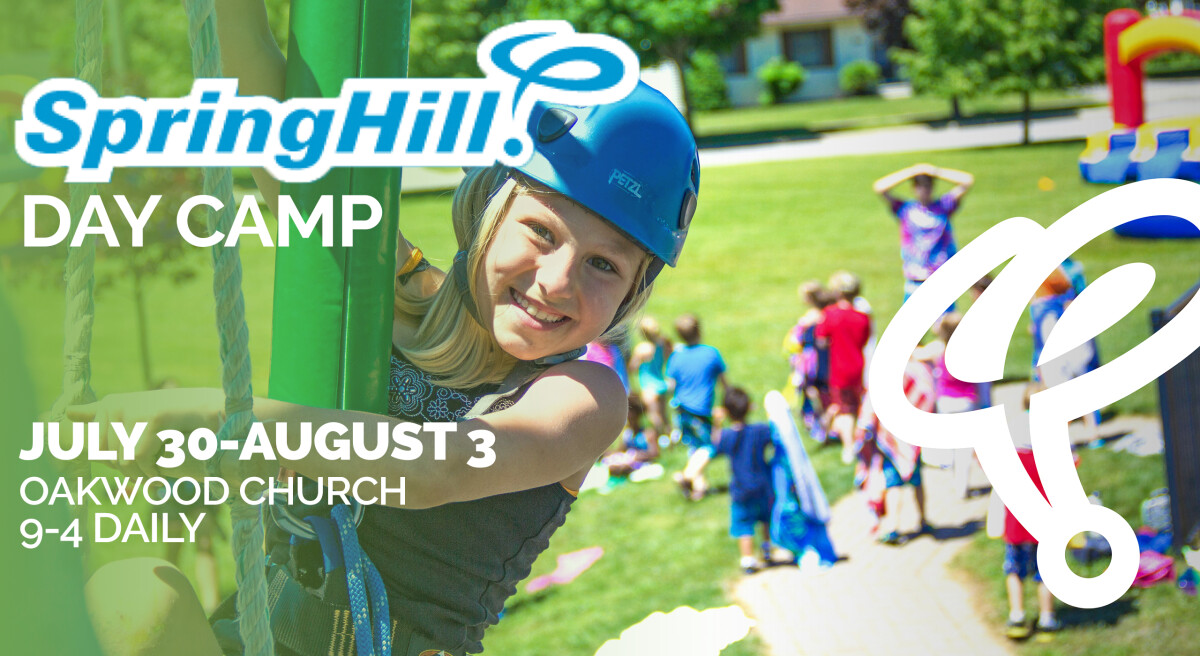 Daily, from 07/30/2018 to 08/03/2018, 8:00 AM - 4:00 PM
Join us for a week of engaging fun and Biblical truth!
Monday - Friday from 9am-4pm
July 30 - August 3, 2018
For Kids who have completed k-5 grades
Scholarships are available. Call the church office for more information.
Click HERE for more information about Spring Hill Day Camp.
Click HERE to register your camper.